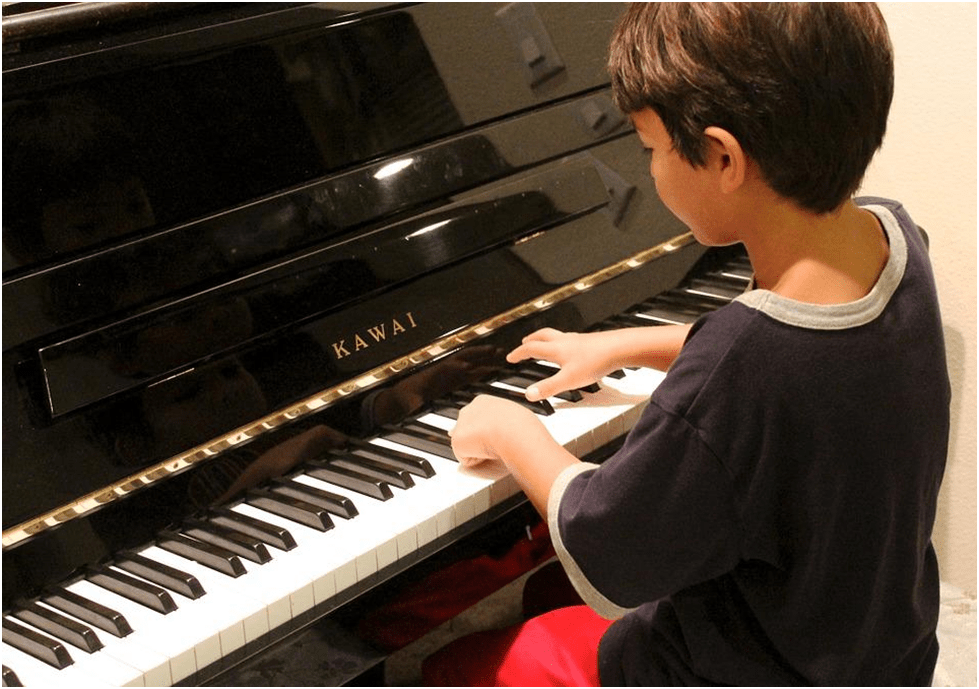 Probably, when you were young, you took drum lessons, singing lessons, played the flute for a bit, and even had piano lessons. In high school, you would have required skills to join in the school band, or maybe took another route altogether. If piano was your favorite, then that day has arrived when you can finally sign up your kid for piano lessons.
Exciting as it is, the first step to piano lessons is finding a great teacher. Fortunately, there are numerous online directories, like the Royal Conservatory of Music, that can help you find a qualified teacher near your home. However, piano lessons are more important than your child playing his or her favorite tune on the instrument.
In fact, you've probably heard that children taking piano lessons usually end up getting better grades, and they were more likely to succeed in life. In addition, learning an instrument teaches an individual to have better focus. Apart from these reasons, there are plenty of incredible benefits your child will write home to you to say thank you.
You probably hear it all the time about how people wish they knew how to play the piano. Well, once you sign up your child for the lessons, you can be sure that he will never say that. Here are more reasons why piano lessons are great for your child.
Child Learns the Value of Hard Work, Concentration and Drive
Sitting at a piano and practicing each day is not an easy task; it requires discipline, focus, and patience. One of the things you've probably observed about the most successful people in the society is that they have had to learn how to persevere when the going gets tough. The more opportunities you give your kids to challenge themselves, the more they are likely to push themselves in other aspects of their lives too.
Just about anything your child wants to do in his or her life, they will be required to sit down, concentrate and work hard – a skill they will carry with them their entire lives. It does not matter whether it's learning how to play the perfect piece of music, studying for their high school diploma, or graduating from law school.
Builds Confidence
Sitting in front of a group of people, you know and don't know, takes courage – when it comes to the piano, trusting that your fingers will strum out a beautiful tone. The confidence your child inculcates while playing in front of you and other parents will forever be there throughout their lives.
Even in your own career, you may have had to go through times when you stood in front of people, all looking at you and waiting to hear your ideas. At first, it is terrifying, but then if you had taken piano lessons, it will quickly dawn on you that it doesn't matter what you are saying; it's much easier speaking to them than sitting down and playing the piano for them! All those music performances set up your child to be confident when talking to a large group of people, something that may also improve their career.
Improved Creativity, Speech and Reading Ability
Research shows that musicians are in fact more creative when they are not performing than non-musicians. When your child takes part in piano lessons, you are essentially having them learn how they can incorporate different tones of sound to create beautiful music to inspire and touch everyone's heart. In addition, you are giving your child a platform through which he or she can set out on a deeply satisfying path; for example, when you add an electric drum set to the mix, you may be fostering tomorrow's big band!
Reading, understanding, and having the ability to speak a language require skill in identification of syllables and words. This is called phonological ability, which uses the same parts of the brain that you use for the identification and breaking up of sounds. Studies indicate that piano lessons help improve your child's phonological skills, hence they learn words faster, have a richer vocabulary, and learn reading earlier.
Improved Emotional Senses
Subtle voice changes indicate your emotions and moods. Music also expresses such changes that help communicate emotion; these are changes in volume, tone, and melody. It's incredible how much emotion you are capable of interpreting from music, and piano lessons help your kid learn even more about empathy and feelings.
In addition, your kid is better able to pick up on the subtle differences in speech and music. They also become better listeners and have a better understanding of human emotions during normal conversations.
A Healthy Outlet for Stress
As your child becomes better and starts actually enjoying the piano, he or she may use the instrument as a stress outlet. Such children tend to play their favorite tunes whenever they need to relieve difficult feelings like anxiety and sadness. Plus, some medical professionals already use pianos as therapy for kids undergoing attention deficit disorder since it helps them stay focused and calm.
Foster Future Music Skills
One thing you shouldn't forget is that knowing that you can play a piano is an amazing feeling. Sitting in front of the piano, reading the musical notes, and watching as your fingers play something beautiful is an incredible feeling. No matter whether it's a 6-year-old playing their first tune, a teenager working to grasp a complicated piece of music, or a parent playing holiday songs for the children – playing a piano makes you feel good.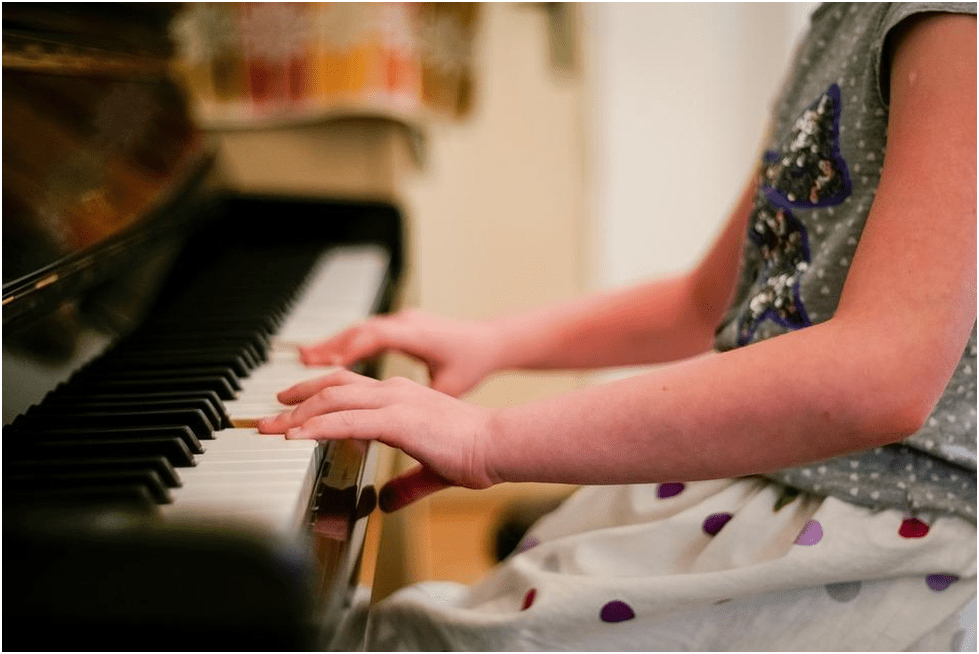 In addition, the piano lessons will often become a gateway for other musical instruments. Learning how to read the notes, understanding key signatures, and thinking in a musical way makes it easier for your child to pick up other instruments. Furthermore, the piano's ease – no complicated fingering, blowing techniques, or holding heavy instruments – allows your 6-year-old a chance to successfully master the basics of piano playing.
Amazingly, all these benefits are not just for kids. Adults taking up piano later in life have benefited just as much!