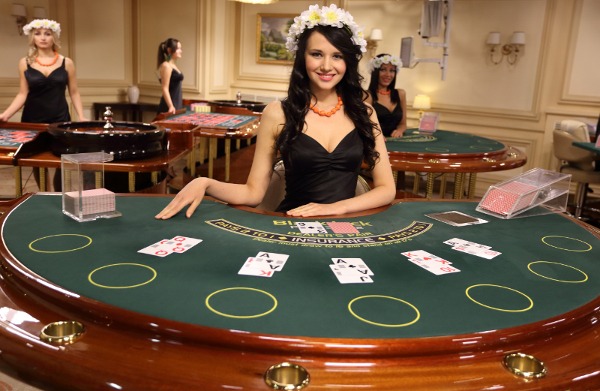 So, you're new to the world of mobile live casinos?
You've seen it advertised a lot, your friends speak of the fun they have, and now you're ready to play. The only issue is you don't really know where to start. The technology landscape is forever evolving and it's got you kind of stuck as to where to begin taking action, right?
Don't worry, we've got you covered.
Live casinos may all look pretty similar, but honestly there are a few defining factors that'll change where you decide to play. These factors are what this article intends to address. We want you to make an informed decision of which live casino you'll play at. So here are the 6 factors.
Special Offers
This is one hugely defining factor. Every casino, and I truly mean every, has a special offer for you as a new player. Some deals are great, others are misleading. The usual welcome bonus is a double of your deposit. For example, deposit £200 and get £200 on top of it. Then you must clear the wagering limit for any money to be eligible for withdrawal.
But some casinos take it a step further. Some casinos offer free spins and bets on top of doubling your deposit. A good example of this, although it is a time-sensitive one, is Betsafe. Betsafe offer up to a £200 welcome bonus, as well as 50 free spins on one of their slots. With no tricky legal wordplay. Just good ole free stuff. Always make the most of your welcome bonuses where you can.
Speed
Let's face it, there's nothing worse than clunky-feeling phone apps. Live casinos are no exception to this. In fact, the clunkiness of a live casino app can often be the make-or-break factor in many cases. There's no feeling quite like betting on roulette only to have the app nearly crash on you as the wheel spins. Talk about taking the thrill out of it.
There's no excuse for slow apps. If you've tried closing down all your background apps and freeing up your phone's memory, and the casino app is still running slow – you'll probably want to give that app a miss. Honestly, it may not bother you at first, but in the long run you will get sick of it. Grab a better quality casino!
Graphics
Graphics is, as the very term implies, aesthetics. They vary between each live casino and they're something nice, but they're not really a critical factor. If you're having to choose between the speed of the app or the aesthetics, realistically you're going to enjoy your experience with the faster app than the slow good-looking app.
However, with all that said, graphics can really make for a better playing experience if the app doesn't feel clunky. It's nice to have a couple of flashing lights and such when you win. It gives for a more realistic casino-like experience. This is all personal preference of course, but don't just settle with the fancy looking app if it's slow and crashing a lot. Look around.
Deposit Limits
Most live casinos have the same minimum and maximum deposit limits, the usual minimum being that of £10. Though this does vary and is worth knowing about when deciding which live casino you want to play at. Some are for 'high rollers' and will expect much larger minimum deposit with a far higher maximum limit, and some are much more casual – usually with a minimum deposit of £5.
Betting Minimums
Depending on the type of player you are, the minimum bet on the casino games is another factor you may want to consider. Similar to the deposit limits, there is an industry average – like say, £5 minimum bet for black or red on roulette, and £1 on any number – but again they vary. Some have far higher minimums, and these sites are usually catering to the 'high rollers' again.
It's worth just taking a minute to check out some of their games and seeing what the minimum you can bet is. In most cases, this won't even be relevant as many live casinos are very accommodating, but it's always best to confirm it before you end up committing money to any live casino service. Clarity is never a bad thing to have.
Game Selection
Half the fun of a live casino is the staking and the other half is the actual game you play. Everyone has different preferences when it comes to games they play. Some like standard roulette, others like Rainbow Riches. Always check the casino has the games you like to play before you commit to playing at that casino. The selections always vary, remember that!
Now that you've been informed on the things to keep in mind when choosing a mobile live casino, perhaps you can finally stop thinking about it and go play on one instead.
If you've enjoyed this article or think it may interest someone, share it!