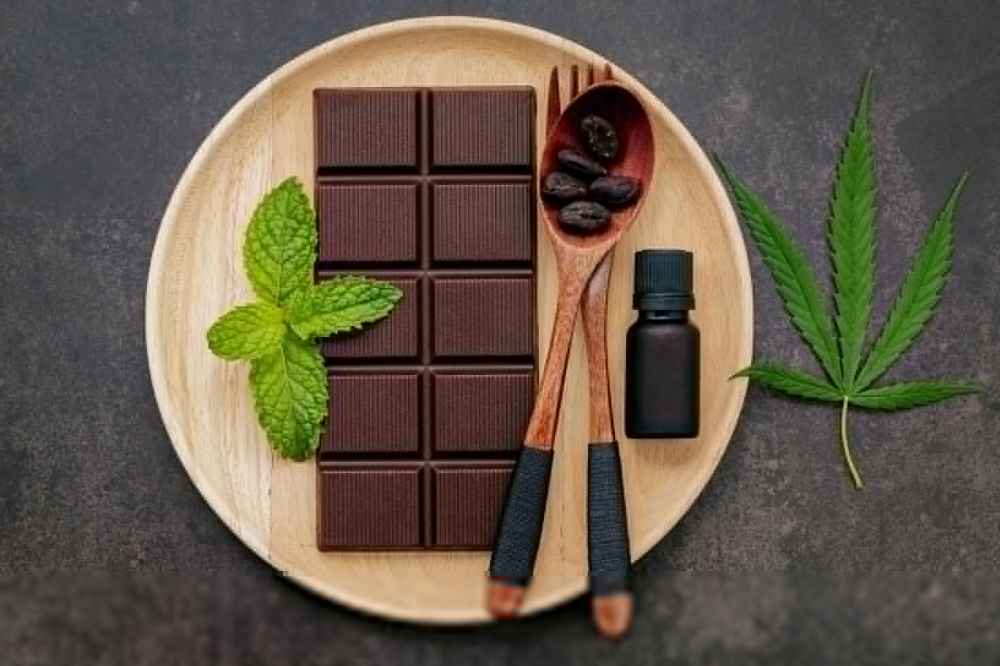 The use of marijuana and cannabis-derived products has become such a widespread practice in modern society that this highly popular and equally controversial plant even got its own holiday. April 20, or 4/20 for connoisseurs, is the day when cannabis enthusiasts around the world celebrate cannabis culture and advocate for cannabis liberalisation and legalisation. Since we've just passed this festive event, it's only fitting to take a closer look at the cannabis industry and the direction where it is headed. And it doesn't take much analysis to realise that cannabis is on its way to becoming the next big thing in the luxury market.
The Long Road to Redemption 
Cannabis and luxury are two terms that might seem highly incompatible, or so they were until recently. For the longest time, marijuana and its derivatives were mostly regarded as harmful illicit substances shrouded by a thick veil of stigma, or at best recreational drugs that only certain categories of people would consume.
However, in recent years, perceptions and attitudes toward cannabis have changed considerably owing to the ongoing scientific research on the properties and potential health benefits of this amazing plant. Gradually, marijuana shed its image as a dangerous drug that posed a threat to people's well-being, emerging as a substance that could have a positive impact on a person's health and life. 
The push to relax marijuana laws and decriminalise its consumption also had a major contribution to the development and rapid expansion of the cannabis industry. The U.S. has already fully legalised the recreational use of cannabis in 22 states, while medical marijuana is legal in 38 states, and other countries across the world are taking a similar approach.
On top of everything else, awareness on marijuana has increased over time, as data and studies regarding the plant's effects and uses became widely accessible. If someone wants to research different cannabis products or learn how to plant and sprout cannabis seeds,  information on all these topics is one click away. With cannabis education on the rise, the public became a lot more knowledgeable and a lot less reluctant about giving cannabis products a try.  
Then there's also the constant research and innovation in the field. A lot of money is being poured into this industry each year helping cultivators and manufacturers come up with new products and services to meet clients' changing demands and cater to all categories of consumers. With things moving so fast in this space, it makes sense that preferences have also evolved over the years.
These days, people are no longer content choosing from the same range of products that were lining the shelves a few years ago. They want something else than the basic CBD gummies or the plain-packaged tinctures that have reached a saturation point. Obviously, there are certain products such as the classic CBD oil or the white widow strain that have stood the test of time and are still in high demand. But there's an obvious need for novelty and originality in the market and high-end cannabis products seem to fill this gap perfectly.  
The Latest Trends in Cannabis Luxury  
The potential for transforming cannabis into high-end products is already here; now we just have to see how it materializes. These trends seem to set the tone for a thriving luxury cannabis market.
Premium Packaging
Packaging is the first thing that customers lay eyes on, and whether they're aware of it or not, it plays a very important role in the decision-making process. Even if a product doesn't bring anything new or special, the packaging can make it stand out from the rest. Cannabis providers have taken note of this marketing gimmick and are now coming up with catchy packaging designs that break the mould and put the plain old boxes and bags to shame. From sleek vape pens to curated cannabis containers, there's an influx of innovative packaging solutions coming to the market.
Cannabis Accessories 
Here's a trend that is set to take the cannabis experience to the next level. There's a wide variety of high-quality cannabis products on the market already, but if you really want to enjoy them to the fullest, luxury accessories for cannabis consumption are the epitome of indulgence. The latest cannabis gear is a far cry from the classic ashtrays, bongs, and blunts that were plastered with marijuana leaf patterns or Bob Marely's face. We're talking about stylish necklace grinders, marble incense burners or carefully designed storage pouches that make cannabis consumption feel like a luxurious experience.
Luxury Cannabis Shops 
Gone are the days when purchasing cannabis was a frowned-upon practice. These days, people can walk into a dispensary and buy the products they want without being shamed. However, cannabis shops are pretty basic at the moment. But that's starting to change as cannabis legalization allows more freedom for cannabis companies to commercialize their products, and with it, the shopping experience is also changing. 
Cannabis retailers are focusing more on the in-store experience by including a range of services and other elements in their offerings such as sampling products, demos, displays, tech tools, and so on. These add-ons are meant to make customers feel at ease when shopping for cannabis products and increase the appeal of cannabis shops.  
Subscriptions Services 
For those who are not tempted to step into a cannabis dispensary and value convenience above all else, luxury subscription services provide a simple, effective and discreet way to enjoy their favorite cannabis products. After all, if you're willing to spend a hefty sum of money on a high-end cannabis product, it makes sense to have it delivered to your front door.  
Wrapping Up 
Cannabis has come a long way since its humble beginnings as an illicit drug and is now getting the luxury treatment it deserves. As the cannabis market continues to expand, entering the luxury realm seems like the most obvious step in its evolution. So we can expect to see many more high-end cannabis products emerging in the future and equally high price tags attached to them.