Planning night outs is one of my favorite tasks because that means my friend circle gets to hang out together without worrying about the next responsibility they need to divert their attention to. As you grow up and are busy bettering your career, fun takes a back seat. A fun night out with all your friends once in a while is what will give you the fuel to keep going.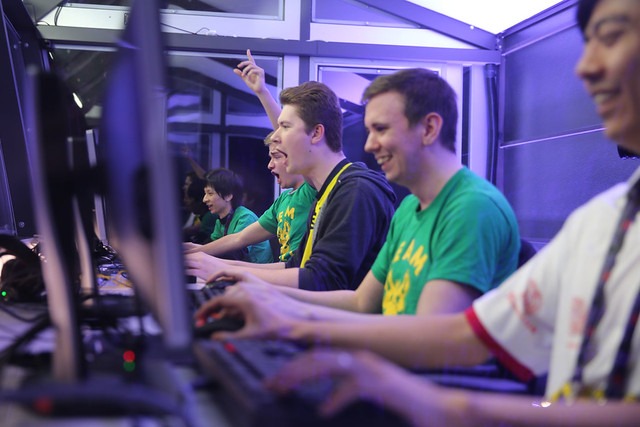 We take turns planning the night outs, that way we get to do a variety of things every time. Everyone's tastes are taken into account and no one feels left out. Adding activities that all of you can enjoy is the obvious trick to making the night memorable. I once planned a casino night where the casino winner had to pay for the booze party later. One of my friends hosted a movie marathon of the popular Star Wars franchise.
Same Tastes
Anything that you as a group can enjoy makes for an interesting event. When you are friends, you sort of pick up each other's favorite things to do. Most of the times it is easy to find common grounds like movies, karaokes, cosy night in or a wild night out.
If you are struggling to find the common ground then you can go for safe options like a night out frequenting different food establishments with a theme. Food is usually a safe ground for anything. You can frequent different sushi bars or try to find which restaurant serves the best chicken.
You can have a little treasure hunt of your own or you can each choose one eatery or anything of the sorts to visit. When you think about it, there are a lot of things that are just general enough for people with all sorts of different tastes to enjoy together.
The Venue
When you are all thinking of spending a night of fun together, and you are the one putting together the little party – this goes with saying – taking the venue into consideration is really important. Like for my casino party, if we are going out then we visit the land-casinos and if we are staying home then online casinos are the way to go.
With everything turning digital, all the activities that you can do on a night out can now be done on a night in too. So, you won't be comprising on much if you want the night out to be spent indoors.
Food and Music
Food is the make or break of any party. Food and music aren't as important when you are planning a night out because you are not that responsible for providing something that everyone will like. The perks of going out are the options that you have.
However, if your night plans include being indoors then you might want to get a little of everything that everyone likes because once the booze hits, no one holds back from complaining. Take care of allergies, we don't want to make the night interesting with a trip to the emergency room.
Depending on the vibe you are going for your party, have a playlist ready still be flexible to requests. Try to get food that doesn't make a lot of mess because you are one who has to clean it. You can set a theme for the food to make it interesting.
The Little Things
The little things matter so much when you are all drunk out of your minds or are high on adrenaline because of the party. Make sure to have extra towels or t-shirts handy. I cannot stress on how important this is, someone or the other is going to either spill the drink or puke all over their clothes.
Have some hangover remedies ready, have some frozen food ready to go for the next day breakfast. Trust me when you get back home from a crazy night out that includes half of you puking your guts out, you will be thankful to have a ready meal for the next morning.
Have a designated driver, if not then take a cab. Keep a count of the drinks you take if you have to work the next day. Go to a place you have never been to, to make the night a bit more different. Ask the bartender about different cocktails and try those.
NightCap
As I keep adulting, I have realized that I love a nightcap after a night out. Most of my friends do. One of the best things about our night outs now is that it is a hybrid of a night out and a night in.
We go for a night out and then come back to one of our houses for a nightcap and sleepover. We usually have coffee to dumb down the buzz we have going or if it hasn't been a crazy enough night, then the last nightcap drink is an alcoholic one. We talk about the party, our lives, or everything under the sun (or in this case, the moon).
Final Thoughts
Knowing what your friends like and taking the lives we all lead into consideration helps you plan for an interesting night. When we are at different ages, different things appeal to us, and that along with our lifestyle needs to be taken into account. Other than that, the company is all you need!