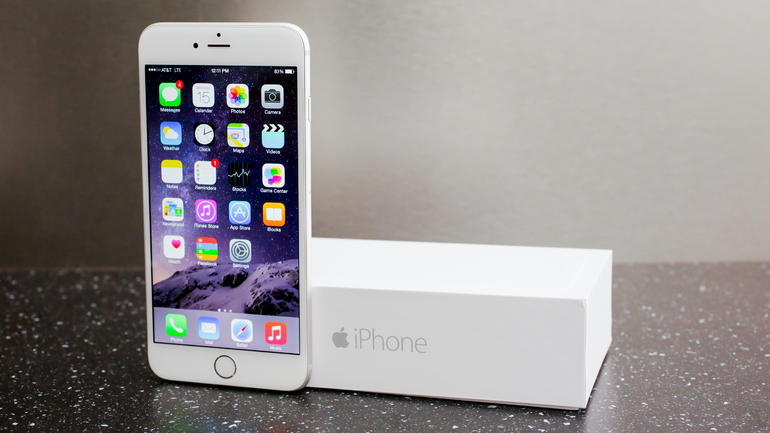 We, like our readers, like technology. We also like casual and mobile games. Which is why the iPhone 6 Plus is so ideal for meeting both needs. With its massive screen and incredible selection of games, not to mention all the other bells and whistles we're used to getting on an iPhone, the iPhone 6 is a great device to have in your pocket regardless of the occasion. Even better: having it in your pocket because you won that iPhone 6 Plus free in this new daily-entry contest.
iPhone 6 Plus isn't simply bigger; it's better in every way. Larger, yet dramatically thinner. More powerful, but more power efficient for longer play sessions. A smoother beveled edge that doesn't cramp your hand after a while, and a new Retina HD display that makes every game and app look better than it ever has.
iPhone 6 features an A8 chip built on second-generation 64-bit desktop-class architecture. That power is enhanced by an M8 motion co-processor that measures your activity from sensors including a new barometer. This all lets you do more for longer periods of time with better performance and battery life.
For Instagram junkies, the iPhone 6 Plus also has a new iSight camera that features an Apple-designed video encoder and image signal processor in the A8 chip. This supports advanced camera and video features such as new Focus Pixels, better face detection, continuous autofocus and enhanced noise reduction, making it easier to shoot higher-quality photos and videos.
To enter to win an iPhone 6 Plus free, simply complete and submit the entry form below by 11:59pm PST on April 30, 2015. This contest is open to anyone around the world 16 years old or older. Entries can be submitted once per day per email address. Winners will be randomly chosen. Odds of winning vary based on the number of entries received and can be increased by coming back to enter every day and/or with different email addresses. Remember to check out all our other free contests. Good luck!