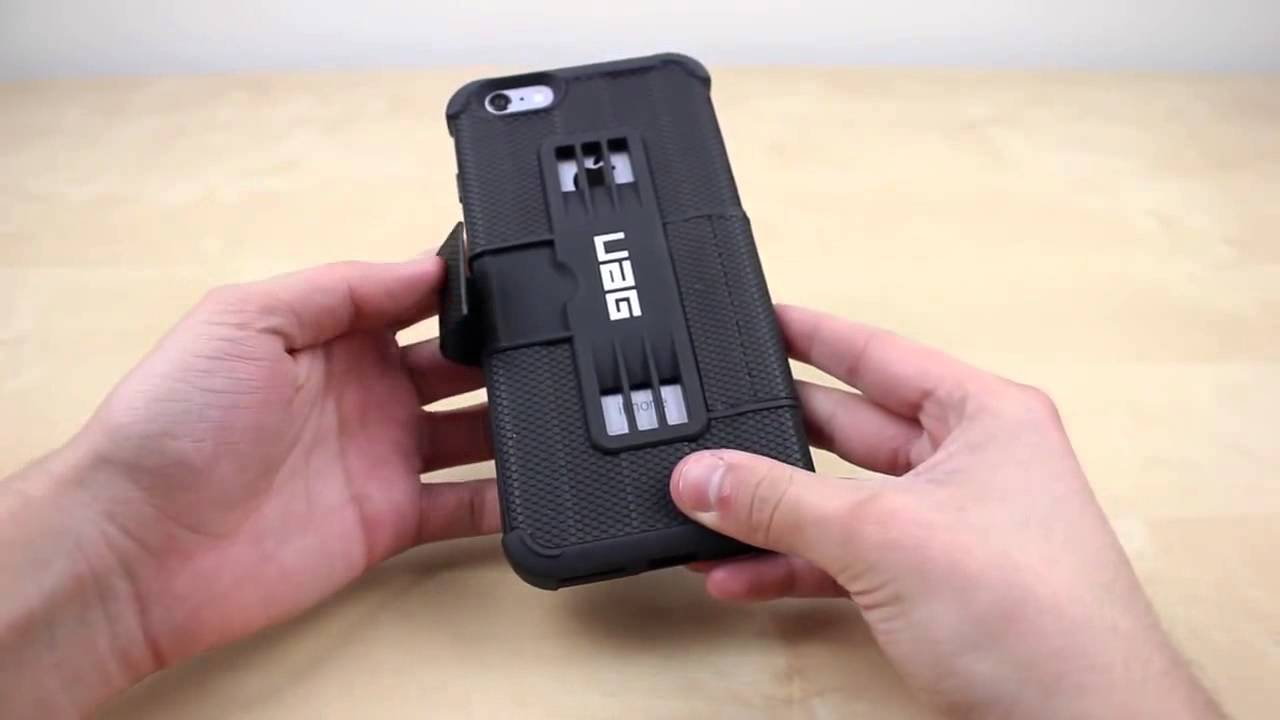 For what I have witnessed, there are two kinds of iPhone owners: those who get the odd ding or scratch and can manage without any protective cases, and those folks who use their iPhones in damp, dirty or rough environments. For those individuals that need to protect their iPhones, there are several sturdy cases, one of which is Urban Armor Gear's Scout iPhone 6 Case.
This sturdy case from Urban Armor Gear features a hard outer shell with an impact resistant core (conforms to military drop-test standards) and composite construction, all in a fairly lightweight and sleek package.
Designed for the latest flagship phone from Apple, this covers the top and sides of the iPhone 6, leaving the mute switch access open. The volume and wake/sleep buttons are right below the tactile feedback casing that show great response when used. The bottom area of the case provides access to the Lightning port, the headphone jack, and the speaker.
Though it is not hard to slide your iPhone in and out of this hard case, I am not sure whether you will want to do that quite often. This certainly looks like a minor inconvenience though. Every time you need to dock your phone on something, you cannot really get it out of the case without pressing the buttons. And you have the same issue when you put it back in to the case. This is something you do not want to see in a case that has some glowing features packed in it.
Apart from that, the UAG case does an impressive job on protecting your hone. In addition to the edge that keeps the screen protected, it also features scratch resistant skid pads and comes with a HD screen protector to guard against abrasions and scratches.
Surprisingly, the design features a couple of openings on the back that may allow build up of crumbs, dust and other stuff over time. The placement of these slits is not too impressive either. If you look at the images online, you can clearly see some letters of the word 'iPhone' through the opening in the bottom. Apparently, it is an odd mistake in an otherwise sturdy case with a solid design.
At $34.95, The Urban Armor Gear Scout is a good value for money. Though it does not offer superior scratch protection or water-resistant, waterproof or dustproof features, it is a solid protective case meant to provide durable protection without adding to the bulk of your Apple device. It may look a little more rugged than some may prefer, but you will not complain after you put your iPhone6 down the first time.