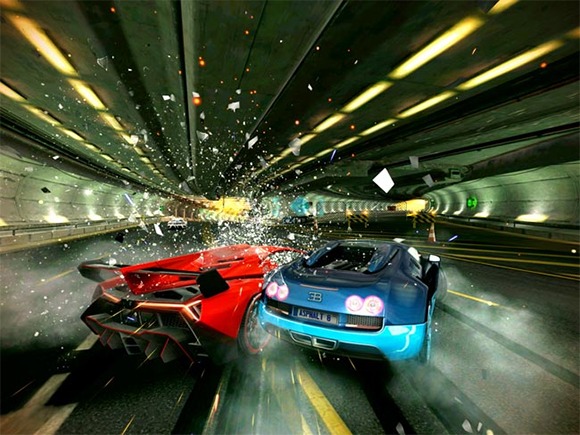 Last week at its Keynote presentation, Google unveiled its new Nexus 7 tablet and said its 16GB and 32GB WiFi versions would debut on the Google Play Store on July 30. Keen Amazon shoppers noticed that the Nexus 7 Tablet at Amazon
was not only available for pre-order, but was ready to ship. Amazingly, the online retailer still has quantities available, meaning that tech anyone who wants to order one today can still have the Nexus 7 in their hands on its actual release date.
Granted, getting Google's new Nexus 7 tablet in your hands on July 30 requires either Amazon Prime membership (to take advantage of the free two-day shipping) or paying for expedited shipping. But the fact that it's possible to get a Nexus 7 when it launches will be worth the price for some.
Several reports indicate that Best Buy, GameStop and Walmart have also succumbed to the Nexus 7 early launch. In fact, GameStop is even allowing customers to trade-in certain items such as consoles, video games, tablets and smartphones to generate in-store credit that can be put toward the purchase of a new Nexus 7.
Fans of Android games will undoubtedly want to see how mobile gaming looks on the high-definition display. The new Nexus 7 has the same 7-inch screen as its predecessor, but its resolution has been improved to 1920×1200 and its pixels per inch ratio has gone up to 323. Google says both of those figures are the highest resolution for a 7-inch tablet.
When Google unveiled the new tablet, Google showed off some Nexus 7 games highlighted by Gameloft's Asphalt 8: Airborne, which was optimized for the new tablet. According to Gameloft, the game's publisher, the optimizations were "primarily adding graphic and image quality enhancements with OpenGL ES 3.0," although the title also marks Gameloft's first title with Google+ and Google Play game services enabled at launch.
At any rate, if you're looking for something cool to do on a Sunday, like, say, getting a hot new piece of technology early, mosey on over to the world's largest eTailer and order your the Nexus 7 Tablet at Amazon
. A host of mobile games and Android apps await your early-adopter eyes.