The tech-savvy generation of today derive multi-functionality out of every gadget, so it is no surprise that a TV set that was used in the days of yore for watching movies or soaps became a convenient medium for gaming. For the benefit of passionate gamers, here's an in-depth guide to the best gaming TVs of today.
Factors to look for when buying a gaming TV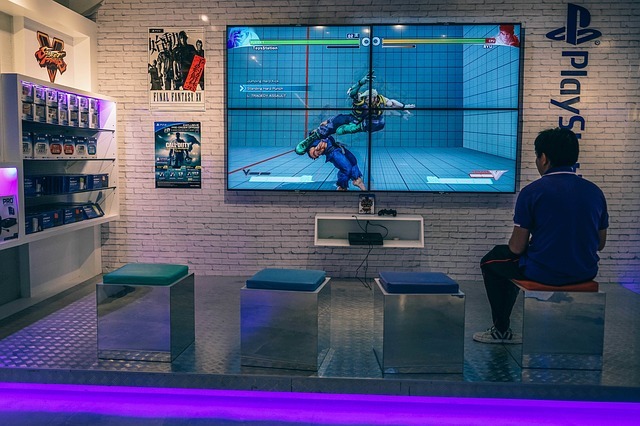 Screen Resolution– TV brands these days are rapidly shifting to Ultra HD sets (also called 4K). These 4K TV models have four times the number of pixels as current HDTV screens which results in that small objects on the screen have more detail, including sharper text.
Refresh rate – Refresh rate is extremely important, especially if you are a gamer looking to play high-resolution games without lag. Don't buy a TV with less than a 120 Hz refresh rate.
Sound – You should definitely add a sound bar to enhance sound quality and gaming experience.
Best Gaming Televisions in the market
Samsung Q9FN QLED TV – Samsung's best TV of 2018 is a product of sublime class. For gamers, this is a must-have, only if you possess the budget – as good as 2,07,993/-. It has a spectacular HDR picture quality, faultless sound system and features the latest innovations in gaming systems. The cons include limited viewing angles, also perhaps a tad overpriced. The verdict is, if you can afford it, you should certainly go for it. This is the best possible option for gamers as of midway through 2019.
Sony Bravia A9F OLED – This one offers an impressive upscaling, superb audio+ sound system, and the supremely competent Android Oreo smart platform, but falters for a lean back design. Starting from 4.29 Lakhs in India, Sony Bravia is a great model for gaming, but far too overpriced.
LG OLED Smart 4k Ultra HD TV – This is one of the most popular gaming TVs, which has an impressive response time in terms of delivering crystal clear motion. It ensures a responsive gaming experience and gives you excellent picture quality and colour gamut. However, temporary image retention and permanent burn-in could be some drawbacks associated with the B8. Priced at 1,51,810/- in India, this smart TV is a must buy if you are looking for a versatile TV.
Some of the other notable gaming televisions include the TCL 43S517, Samsung Q8FN, Vizio P-series 65- inch, Sony A9F OLED TV, Sony X690E, and Samsung NU7100.
Bajaj Finserv EMI store is the best place to buy some of the best gaming TV models, as it has the lowest prices, zero down payment facility and generally no processing fees. The customer can choose his/her product from a wide range of stores, and the product is delivered by authentic dealers within 4 hours. There are several attractive offers too, on certain TV sets. In light of these facilities, anyone aiming to buy TV sets optimised for gaming should buy them from the Bajaj Finserv EMI store to get the best and cheapest deals! Bring home your cool new Smart TV and, up your game literally!