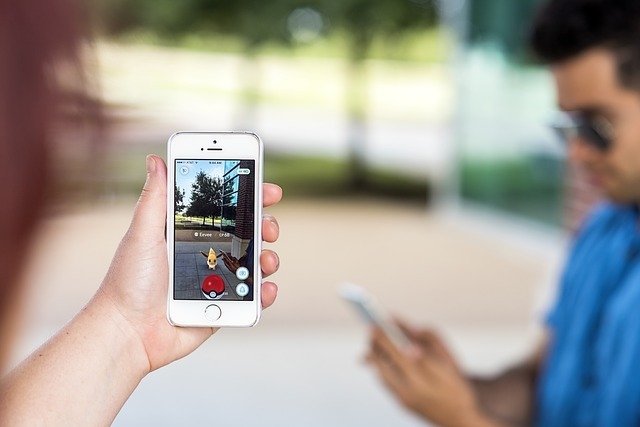 2018 iPhones have been revolutionary with mind blowing technologies and so did the gaming platform. Trendiest games with awesome animations and game play are available which are free and they are sure to keep you indulged. The categories varies from RPG, strategy, action, arcade, sports to racing, and all the best games are available for free.
Blindly hopping into the store maybe lead to drop in a loads of money as well as you may find boring and monotonic games too. Certainly it is to be avoided. So we have listed down the best games from iPhones which are free and is entertaining.
The Witness
This is a tough puzzle game which is very simple to play. This tests your thinking and decision making skills. The game starts with your character alone on an island. The motto is to crack every puzzle and develop the character along with its journey. Initially the puzzles are easy and the obvious answer would be available in the screen. As the story gets much deeper the puzzles starts getting complicated.
People who are into challenges and puzzles can find this extremely entertaining. Also it develops you along with your character.
This can be frustrating and boring for players looking for action games.
A Dark Room
This is a popular game and can preoccupy your mind quite well. There are tasks available in each stage which needs to clear to move further into the game. It starts off with you in a dark room and the first task is to light a fire. The rest is up to you to decipher. Initially, the game looks simple with simpler tasks but it gets ruthless and brainstorming as you indulge deep within. This game is highly recommended for those who love mystery games and loves decoding puzzles.
Threes
As simple as it gets, Threes is all about merging two like numbers into a bigger number. This is a simple math game where you need to slide little numbers around a tiled pad. Two like numbers add upon if placed side by side. An addictive game even if you are not a fan of mathematics.
People who like simple games yet related to a little brain teasing can find it quite alluring.
Clash Royale
Clash Royale is famous around the globe. iPhone users can get it free from the AppStore and build their kingdom. This is a typical multiplayer game where you build your army with the favourite clash of clans troops. Challenge players all around the world and dethrone the King of the opponent.
People who are into strategic and arcade gaming, this is the ultimate game for you.
Framed 2
The sequel of Framed, this game is now bigger and better. The basics are same where a series of mysterious events and riddles needs to be solved. The uniqueness of the game is action and brainstorming adventure is blended which allows creativity along with entertainment. Complicated puzzles only challenges and the comic book representation makes things more interesting.
The game is like a reading a book with an awesome story, but playing through the levels to discover what's new.
Asphalt 8: Airborne
The best racing game ever made on IOS and Android platform. Asphalt brings you to take a virtual ride on the most exotic cars. The enchanting visuals and high detailed defining environment enhances the performance of the game. Smooth gameplay with multiple controlling systems and multiplayer options make it more sophisticated.
Easy to play and you can enjoy your heart's content if you have the racing element within you.
Hitman GO
Hitman as the name is goes is famous for its action. High-end graphics, hardcore action and brilliant plot with many twists is sure to indulge you. This is the latest of the Hitman series with riddles which needs to solved smartly. Most of all available in the AppStore for iPhone users, this game can give goosebumps.