Let's get some perspective. The Nintendo 3DS is a four-month-old system. Four months old. Name a console with a stellar launch lineup after four months. I can't think of any, either. And yet if you listen to the Internets, Nintendo should have had every AAA game in their arsenal on the shelf already.
On top of it, I believe Nintendo priced the 3DS on the high side on purpose. The DS and Wii were popular, and resellers profited from selling a lot of Nintendo hardware for more than list price. It isn't far-fetched to believe Nintendo thought they could pocket some of that eBay reseller money. Maybe they drank their own Kool-Aid, but at the same time, I think they knew they could always come down in price quickly if they needed to. Why make a big statement about price at the onset when the big software isn't ready yet?
Nintendo knew its games lineup would be sparse during the first six months — perhaps they launched the 3DS earlier than desired in order to beat Sony to the punch — and Nintendo knew many extra features weren't ready, so there was no need to generate mainstream fanfare day one with a low low price. Strategy called for them to err on the high side.
Nintendo waited until they were ready with those features, had a great game out (albeit a remake), had another great remake in the wings, and had the holiday season's new original 3DS titles announced and around the corner. And quietly, they monitored their business, admitting sales weren't as high as anticipated. Then they dropped the price bomb. Pricepoints aren't a science afterall.
The gaming site Kotaku seemingly declared the addition of NES and GBA games a desperation move, but those games were coming already. NES games were digital downloads on the Wii, so it was already part of the Nintendo digital strategy. And the DSi already brought digital downloads to the DS platform. The 3DS was improved over the DSi version as well, and this didn't happen after the price drop. Nintendo knows digital distribution is the future.
And extreme price drops don't equate to failure. Look no further than what Apple did with the iPHone. They released it at $600, and a few months later they dropped the price 33% to $400. Steve Jobs said they did that because they wanted to sell a boatload during Christmas. It's the same thing here: Nintendo is setting themselves up for the holidays. They analyzed the competition. The pricepoints. The current 3DS sales. And they looked at the big games they have lined up for Christmas. And of course, they looked at the lack of sales. It's time. Time to drop the price bomb.
I'm not saying the 3DS is going to be a runaway hit. But too many have reached too quickly for the sky is falling button. Reacher's curse is what some of us poker-players call it. It's early yet; give it a rest. Nintendo's creative game development prowess didn't disappear overnight. It's not like they've released the big dogs (big games) yet.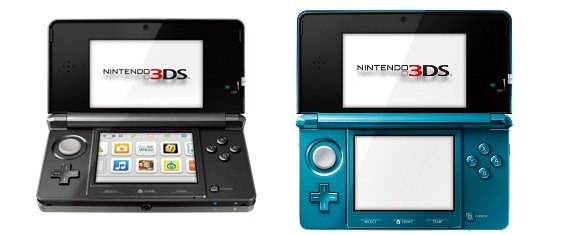 OK, let's ride a few tangents while we're at it. As much as iOS could keep casual customers away from the 3DS, it could also create more interest in games in the casual gaming public and in turn bring more customers to the foothills of the larger gaming market. And this in turn could benefit Nintendo. So far Nintendo has stated that their research shows that smartphones and social games aren't affecting their handheld business.
Here's an example from another business just to show that competitors don't always take away from each other. Ikea just opened in Colorado. It will eat the lunch of some stores in some areas, but many furniture stores say it will bring them more business because it will draw more consumers from out of state and draw more consumers to the general area surrounding the Ikea store. So many so-called competitors will benefit from the competition. But of course that doesn't mean that some won't be hurt.
So while iOS eats some of Nintendo's casual lunch, Apple could also bring interest to the 3DS from folks who may not have considered it before. The smartphone could bring create interest in videogames in consumers who weren't interested before. I have no crystal ball, but x doesn't always mean y. It could mean z, too.
I don't think the dedicated portable gaming system is going anywhere anytime soon, not when the iOS platform does not have buttons, sticks or d-pads. Not when many folks buy multiple platforms. Not when those with smartphones need to make sure battery life is sustained for phone calls, texts, information, etc. And not when a company like Nintendo can create unique new hardware to support unique new software and has many world-class game development teams working on this stuff.
That's not to say the 3DS is problem-free. The 3D is a nice effect, but the viewing angle sucks, which ends up making the 3D irritating after a while unless you're a British soldier guarding a royal palace. Plus, Nintendo's market is young kids, yet the 3DS has warnings declaring that 3D shouldn't be viewed by anyone younger than seven years old. That's confusing.
Yes, they gave the 3DS a handy slider. And there are solid parental controls to prevent the 3DS from playing games in 3D without a parent's consent. But many parents these days barely know how to text; they didn't grow up with the stuff.
I have a four- and a 10-year-old. One can play it with 3D, but one isn't supposed to? Often times my younger one is watching my older one play. So I'm supposed to make sure the older one doesn't play it in 3D when the younger one is watching? That's too much policing for any parent.
Nintendo's digital store isn't as slick as an iPhone's either. You can pay with real dollars now, but you have to deposit money into your account in a minimum of $5 increments. And there's still more clicking and scrolling than desired to navigate the store.
Nintendo also needs to tell consumers the 3DS is a next-gen DS, not a DS with 3D. By releasing all those DS models during the past few years and making the 3DS look just like a DS — and emphasizing "just a DS with 3D" by its very name — well, Nintendo has just confused the typical consumer. The high price didn't help either.
But the sky isn't falling. Nintendo software is found on one platform, and one platform only. This holiday, that platform will be found at the $169 pricepoint. This Christmas, that software developer will finally have software on the shelf.