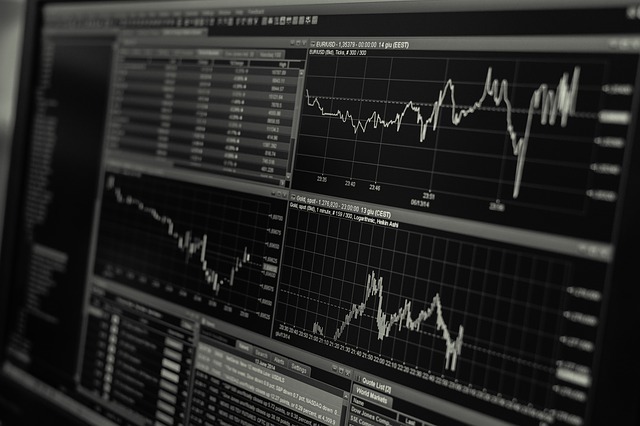 There are a considerable number of trading options that you can choose from if you decide to enter this world. If you are not interested in owning assets and would prefer shorter trades, there is no better choice for you than with spread betting. You have a considerable number of markets to choose from, you can trade with rising or falling assets, and you can self-teach your way to success.
With all of these advantages at your disposal, it isn't difficult to see why this is a form of trading that you should get into. At the same time, it can be a bit daunting if you aren't entirely sure what this type of trading is about or how to get started. Here you will find some information and guidelines which will make it a lot easier for you to understand:
What Does It Entail?
In short, this type of trading is about you accurately predicting the price movement of a particular asset. If you feel as though the price will move up, you will "go long" with your trade. However, if you feel that the value of the asset will depreciate, you can "go short". If you take the long position and if the price does continue to increase from your opening price point, then you will be able to make a profit. The same is true if the price begins to drop once you have decided on the short position. Of course, if you make the wrong decision, you will lose out on the money.
Knowing What Works for You
Quite early on, you will need to decide on a market and an asset that you would like to trade with. The most common options are Forex, Commodities, Indices, and Shares. Now, as a rule of thumb, it is always best to stick with assets that you can actually understand and perhaps, even like. You are going to be spending a considerable amount of time, researching these and so, it will only really work if you have a real interest in the subject matter. Also, when just starting out, you should try to pick just one asset.
Getting Started…
At the very top of your to-do list should be finding a provider where you can place trades against. There are several factors to consider when choosing a provider. One thing you should do is to make sure that provider is able to accommodate the assets that you have decided on. This is why it is best to opt for one such as ETX Capital whose spread betting options are vast. Since you are only just learning the ropes, you should also look for a platform that is user-friendly and easy to understand. This will make it a lot simpler for you to start trading and will even cut down on the mistakes that you might make in the beginning.
Before Your First Trade
It can be tempting to just jump right in and start trading. This, however, is a good recipe for disaster. Instead, you need to take your time and do your research first. Often, this means absorbing all of the news related to your asset and trying to figure out how it will impact the overall value of it. It is also a good idea to use charts and other technical indicators to give you a more defined idea about what to expect with the price movement.
Placing Your First Trade
When you feel that you are finally ready to place your first trade, make sure to keep it small. Remember, in many ways, this is a test run for you. To avoid disappointing yourself straight off the bat, don't bet too much. You should stick by this even if you have done your due diligence and conducted all of your research. This is a good thing to continue with, at least until you have gotten the hang of the trading. Then, you can begin to increase your bets.
While being a beginner with spread betting can be hard, it is certainly not impossible. It is simply a matter of getting off on the right foot.