It's fair to say that the video gaming industry really does cater to audiences of all ages, interests, abilities and gaming tastes. Whilst a simplistic gaming app like Angry Birds can keep you entertained for hours when you're on your lonesome and other freemium mobile MMO strategy video games may feel like you're playing against others many would rather turn to the comfort of their gaming PC or console to partake in real live some multiplayer online gaming action. Certain games and certain genres appeal to different types of players but which niches work better for the live gaming experience?
FIRST-PERSON SHOOTER GAMES
A first-person shooter game involves the player taking a perspective based view of the action, namely from the POV of the games' main protagonist. The games themselves typically feature the heavy use of guns, firearms and other projectile weaponry making them the perfect fodder for imaginative war-themed environments both in real-world environments as well as alien landscapes. In 2001 when Microsoft's Xbox was first launched it arrived with its flagship game offering 'Halo', which arguably relaunched the genre for a new generation. Since then first-person shooters have evolved dramatically for the online market with games such as 'Call of Duty 4: Modern Warfare', 'Far Cry' and the Xbox Live-heavy 'Halo' sequel 'Halo 5: Guardians' leading the way.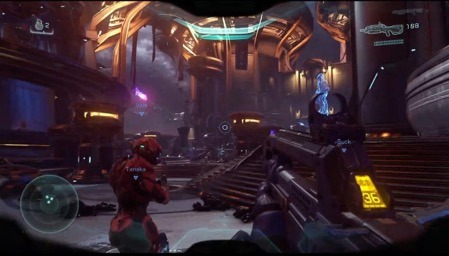 FIGHTING GAMES
For some real virtual one-on-one brawling there are plenty of fighting games and beat 'em up experiences you can get involved with. When it comes to close-range combat games there's nothing more satisfying than playing against a friend or a stranger online as opposed to simply attempting to tackle the preset modes of a computerised opponent. And with the liked of classic fighting games such as 'Street Fighter' making a comeback it seems the gaming world is craving more fight-based action.
STRATEGY GAMES
The strategy game has gone from strength to strength over the past few years with more gamers than ever turning to these often complexly structured gaming experiences. Mobile gaming may have helped boost markets such as live roulette, online sportsbook betting and other gaming genres but it's also really helped the strategy genre grow by offering players freemium games that focus on strategic warfare, tower defence or real-time tactics. This online presence has led to many more MMORTS (Massively multiplayer online real-time strategy games) such as 'Clash of Clans' coming to market.
ROLE-PLAYING GAMES
One of the most popular multiplayer gaming genres around is the role-playing genre. Massively multiplayer online role-playing games such as 'World of Warcraft', 'Final Fantasy XI' and 'The Elder Scrolls' have seen millions of players from across the globe join in and create their own avatars so they can explore these hugely detailed and vast gaming landscapes and fantasy-based worlds around them whilst also being able to interact, fight and even assist other fellow players in these virtual realms.
SIMULATION GAMES
Many of us may dream of living another life but with life simulation games you can at least create one in a virtual environment. Games such as 'The Sims' and online experiences like 'Second Life' have meant that virtual worlds have been populated by millions of users looking to simulate alternative lives and create their own worlds around them. And with millions around the world already playing it can be the perfect platform to interact with others.