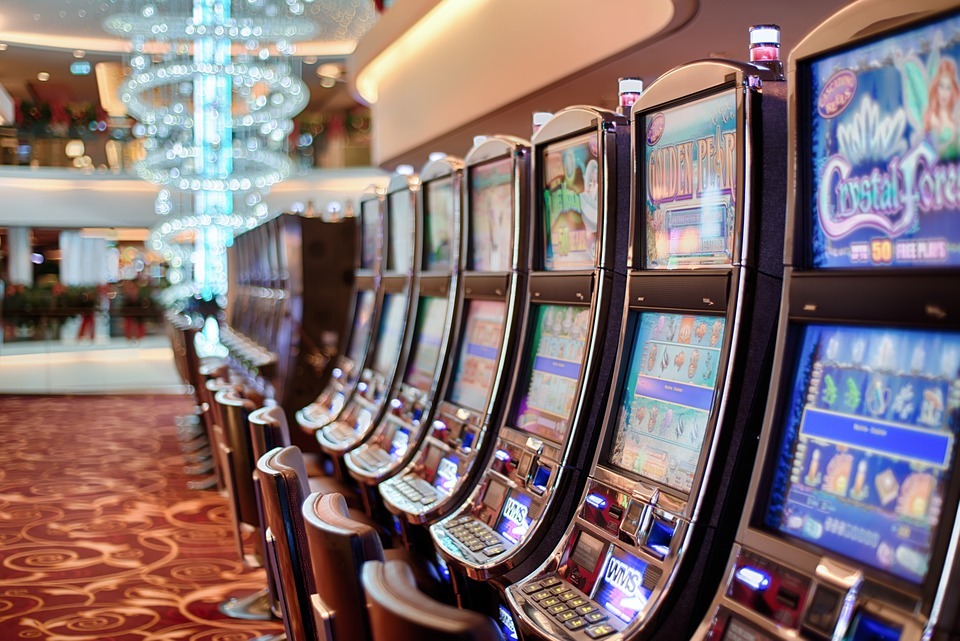 Over the lat few years there's been considerable debate within Germany on how best to regulate – and of course, tax – their popular domestic slots machine industry. One side of the debate has supported operators by trying to suggest that German authorities approach gaming legislation from a similar approach to that enjoyed in Britain. This would generate greater revenue for the government but also make the gaming industry much more transparent, with a higher emphasis on responsible self-regulation. However it looks like the media scaremongering of a nation at risk of becoming crippling addicted to gambling has instead swayed opinion towards tough regulations, which are likely to put many out of business.
What Has Caused The Panic Around Gambling?
For a nation that has one of the highest rates of alcohol consumption in the world, Germany has surprisingly low rates of alcoholism. Indeed as a nation Germans are regarded as pragmatic and sensible people who know when enough is enough, so why the panic around gambling?
Partially it comes down to the wide availability of 'real money' slots games in amusement arcades, which have still remained very popular in the country despite high ownership levels of domestic games consoles and computers. Playing slots machines for free – or like the Germans says "spielautomaten kostenlos spielen" is a popular hobby that many enjoy on their smartphones too, and online casinos such as Automatenherz offer all the games under the sun – so why punish bricks and mortar slots machine operators?
Truth be told it's a bizarre contradiction. Whereas slots machine operators contribute directly to the economy through business taxes and of course employ tens of thousands of people, on the other hand there's literally nothing stopping Germans from gambling to their hearts desire online! Compared to other big gaming nations such as the UK the German dedicated online casino industry is still lagging behind a little, so many players wager with overseas operators who pay nothing into the German state coffers.
When looked at from this angle it makes for a bizarre scenario that is based upon the misguided notion that people will impulsively gamble on slots machines, yet strategically game online and never get carried away – even when the games are identical.
What's In Store For German Slot Machine Operators?
The laws that have been put into effect have placed stringent restrictions on the number and siting of real money slots machines within a gaming arcade. Limited to more than a dozen units – no matter what size of venue – they also cannot be in any way visible through front windows. The 12 machine limit has been in place for years but often overlooked by licensing officers as being archaic and unenforceable, however this is merely the tip of the iceberg.
Most crucially of all there are zoning limits of how many operators can exist within certain proximity to each other. This is expected to force hundreds of operators to face mandatory closure with the expected cost of 15-20 thousand jobs. Arcades can no longer advertise their games within print or from the exterior of their buildings either, a potentially massively damaging restriction on the medium to longer terms.
So What Next For The German Arcade Industry?
Returning to the 12 machine limit mentioned above, this was bypassed for so many years because operators were allowed to label their arcades as 'multiplexes' and keep multiple licenses. Providing they held enough licenses for the machines in operation, there was never an issue. Assuming that this new licensing restriction is implemented – and the rhetoric from decision makers suggests that is very likely shall be – it's expected that these will have little option but to close down after a period of grace.
In the meantime there's nothing restricting people from gaming all they'd like online, making the entire decision at best contradictory and at worst open to accusations of being puritanically short sighted. However further restrictions are also being placed down in certain areas – for example the unemployed residents of North Rhine-Westphalia are no longer entitled to gamble on sporting events – yet another example of a restrictive and unenforceable law.
So there's little in the way of good news from the German slots industry right now, and chances are that it'll be likely in coming years a prime example on how not to sensibly legislate a popular and widely enjoyed leisure pursuit.