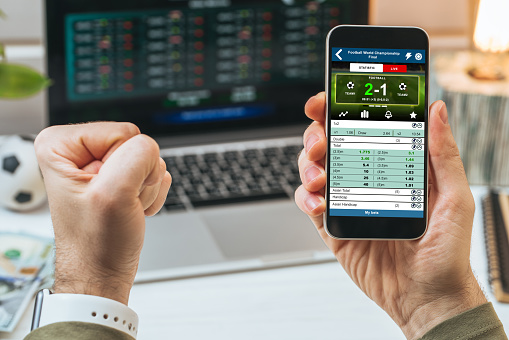 Did you know that there is enough demand for global sports betting around the world to generate over $240 billion in revenue every single year? Not only that, but this market has been enjoying remarkable success in recent years. In 2023, the market is expected to grow by more than 5%.
With the sports betting market getting bigger than ever, there are more and more people who want to know how to bet on boxing and other sports. Getting into sports betting can be an exciting time, but it can also be confusing.
Fortunately, the tips in this article will help you navigate the process as well as possible. Not only that, but you can use the tips in this article to get better at betting on boxing as you gain experience.
Read on to learn all about the most important things to keep in mind when you are learning how to bet on boxing!
Simple and Complex Gambling Tips
One of the first things to understand is that there are many layers of complexity when it comes to betting on boxing. As people get more and more experience, they start to use more complicated strategies and methods. However, we will be discussing some of the ways to first begin to bet on boxing.
Get Recommendations for the Next Boxing Match
Many people who are interested in betting on boxing already have friends or acquaintances who do so. Even if you do not, you might know someone who bets on other sports.
Many of the ways that people bet on other sports will also apply to boxing. Of course, the overlap in betting on different sports only goes so far. If possible, it is best to find someone who specifically bets on boxing.
If you do not know someone who already does this, then you may be able to find support by participating in an online community. There are many groups on Facebook and other social media sites where people gather and discuss their strategies for betting on boxing.
Some of these groups even have detailed instructions for how beginners can start to bet on boxing. Not only that, but communities of sports betters are often devoted to helping everyone win money on their bets. They might be able to provide you with advice and warnings that will help you get better results out of your own boxing bets.
If you find someone who has some experience betting on boxing, you can ask them about how you can go about developing your own sports betting strategy. Once you have a strategy, you will be ready to pick a platform to execute your strategy on.
Develop a Betting Strategy
Knowing which platform to start betting on will depend on your betting strategy. Not every betting platform allows for all strategies. One of the best ways for a beginner to start out betting is by copying those who have more experience or knowledge.
These days, there are many expert picks that indicate what expert sources believe about the outcome of various boxing matches. Copying these tips can help you catch the music of what experts are looking at and how they are deciding who they think will win.
On the other hand, you might also notice times when you disagree with the expert predictions you find. That is a perfect opportunity for you to check the outcome of the match and find out if your prediction or the expert prediction turned out to be correct.
It might turn out that the experts are often correct, but you may sometimes be the one to successfully predict the match. Watching this dynamic can help you learn from the experts and help apply your own insights and analysis.
On the other hand, there are also AI tools that generate predictions about boxing matches. You can watch these predictions in the same way you look at expert picks.
As you learn a little more, you will be ready to start putting down real money on bets. You will also understand better what you are looking for in a betting platform.
Learn How to Bet on Boxing on a Chosen Platform
Once you know a little bit more about betting on boxing, you are ready to choose a platform where you can register your own real bets. Think about what kind of functionality a platform will have to provide so that you can run your betting strategy. Consider asking people about which platform is best for the kind of strategy you want to use.
Keep in mind that you do not have to start making huge bets right away. When you first pick a platform and make an account, it might make sense to start slow as you feel the platform out. It might later turn out that it is better for you to switch to a different platform.
Once you feel comfortable with your chosen platform, you can focus less on finding a good platform and more on enjoying betting on boxing! Keep in mind that some platforms offer bonuses for joining them. You can click here to learn more about this aspect of choosing the right platform for you.
Keep Studying New Betting Tips
As you make your bets, make sure to keep listening to the betting tips of experienced and successful sports prediction experts. Even if you have a strategy that works today, you will need to keep updating it to keep succeeding in the future.
Understand How to Bet on Boxing
The first time that you learn how to bet on boxing can be an exciting occasion. However, if you want to be successful with your future sports betting, you will need to study and develop an adaptable betting strategy. Following the tips in this article will help you get better and better at betting on boxing as you practice over the years.
To learn more about the latest developments in sports betting, finance, and more, have a look at our other articles!