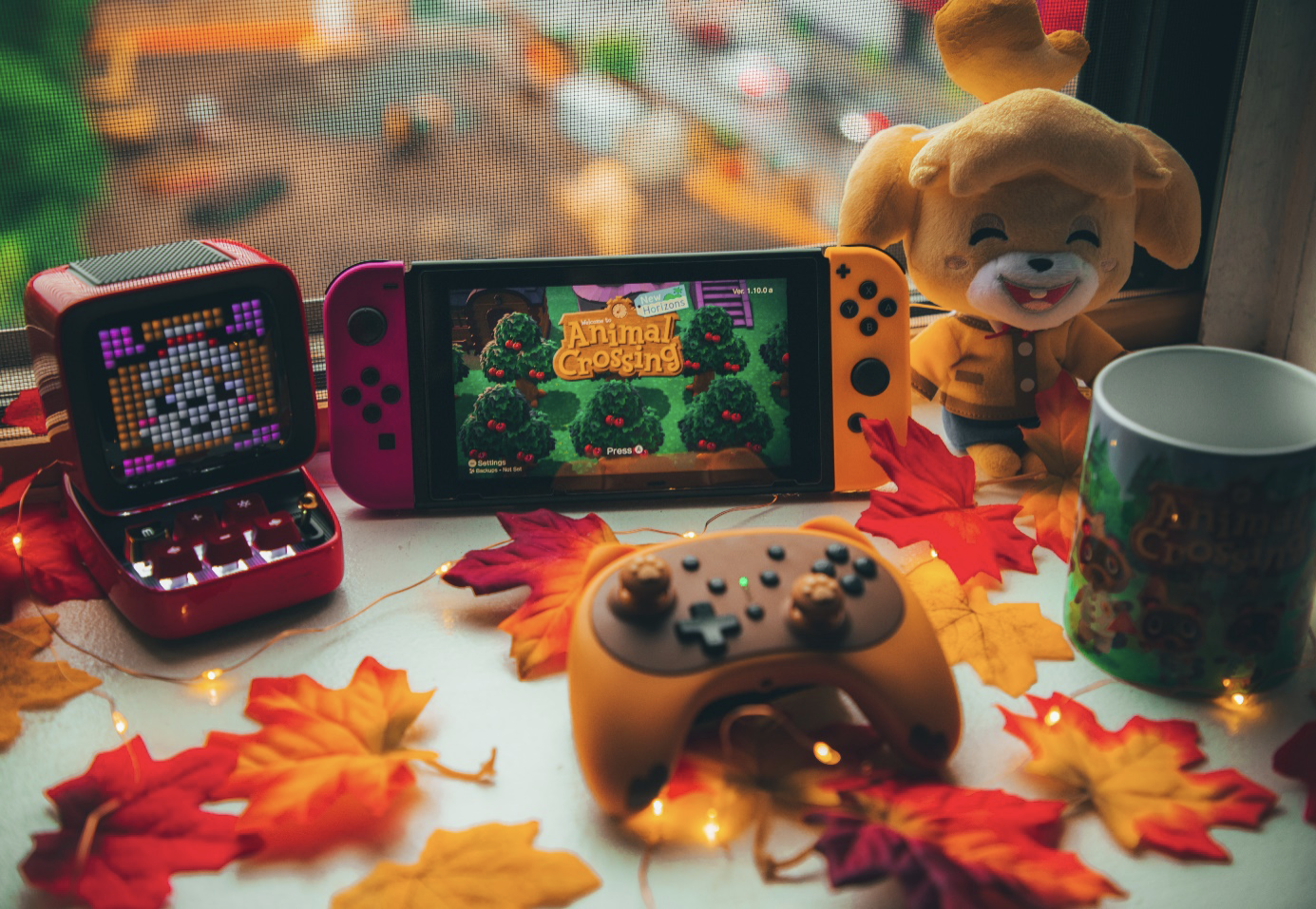 The gaming sphere loves animals. Here on Daily Game, we told you all about the best video games to consider for you to adopt a virtual pet. But some games take the concept further by introducing you to a universe entirely populated by lovable creatures. So, care to move to an exotic island to befriend furry neighbours? Or else, would you rather explore the woodlands in search of its unique inhabitants? Let's dive into five games that allow you to play it like a cutesy animal.
Stray
Stray was one of the gaming sensations of 2022, receiving countless accolades, including a Best Independent Game trophy at The Game Awards. This adventure title follows a ginger cat and its drone buddy roaming around a post-apocalyptic world. With human beings all but gone, their former robotic Companions have built a brand-new society among the ruins of an abandoned city.
Yet, dangerous mutant bacteria lurk above ground. Our pussycat protagonist, therefore, embarks on a perilous journey to reunite with its fellow stray cats on the surface. While many puzzles and quests await in this engaging cyberpunk game, the meows and purrs of Stray's oh-so-pettable character are the real show-stealers.
Tunic
Tunic feels like a spiritual successor to The Legend of Zelda, only with a cute animal hero. This indie isometric action adventure puts you in the paws of an intrepid fox travelling a world of long-lost legends and fearsome monsters. Merging aspects from Dark Souls and Zelda, this puzzler meets soulslike entry is just as challenging as visually stunning.
Intricately connected universes also call for endless exploration, taking you from intriguing ruins to maze-like catacombs and mysterious forests. With its nostalgic atmosphere reminiscent of retro Nintendo games, Tunic might make you feel like a child picking up a console for the first time. There's no wonder why media outlets like Wired crowned this Zelda-inspired masterpiece Game of the Year.
Tukoni
Tukoni is based on a children's book series penned by Ukrainian artist Oksana Bula. The game's artistry shows in its distinctive hand-drawn graphics. In this casual point-and-click title, players explore the magical world around them as tukoni. These benevolent forest spirits have one mission: to bring kindness to their fellow forest dwellers.
To help the forest animals that cross your path, you must solve puzzles and craft items. This cosy adventure is admittedly short-lived, taking less than half an hour to complete. But its calm aesthetics and background music are perfect for a relaxing break. Plus, it is completely free.
Sunshine Shuffle
Card games are in no short supply. However, Sunshine Shuffle takes a more story-driven approach to the genre. This narrative adventure with a neo-noir flair takes you to a boat alongside furry passengers, who turn out to be the masterminds behind a major bank heist. The one way to uncover their shadowy past is to challenge this shady crew in Texas Hold 'Em. While unlocking new bits of dialogue after every tournament is rewarding, seasoned players may still find the poker gameplay slow and lacklustre.
If so, serious poker aficionados might switch to online hubs. Platforms like CasinoReviews publish comprehensive guidelines for gamers to make informed decisions. Experts try every website to put together unbiased reviews, factoring in criteria such as benefits and drawbacks, payout speed, and product offering. They also emphasise safety, only vetting for trustworthy sites that are actively committed to responsible gambling. In short, prospective players get an overview of all available options – and all for free. 
Animal Crossing: New Horizons
Picture a paradise island inhabited by animal residents all boasting different personality traits. There you have Animal Crossing: New Horizons in a nutshell. The latest installation in Nintendo's cosy franchise allows you to start fresh on a remote island you may transform to your liking, flattening out hills and rerouting rivers to create the home of your dreams.
When you don't terraform your island, you can go fishing to add new species to the local museum, craft items to decorate your house, harvest vegetables to cook yummy recipes or swim in turquoise waters. You may also befriend your residents until you get those precious villager pictures.
From formidable adventures to chill titles with a laid-back vibe, games featuring cute animal protagonists appeal to both casual players looking for some sweet escapism and hardcore gamers. Even if you're not much of an animal lover, some of the games above are still worth experiencing for their sheer award-winning mastery.