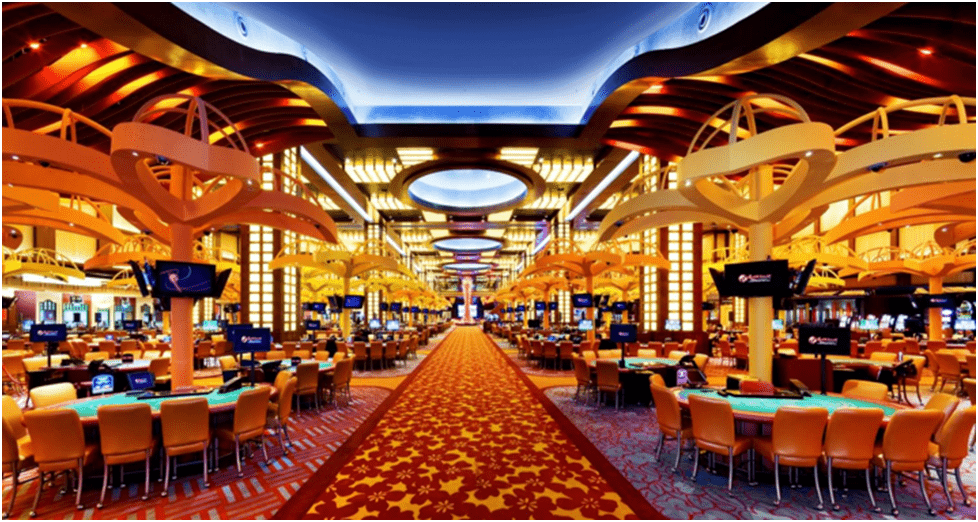 What makes a casino "good"? The size of it?The games in it? Or, is it employee interest? Why people still prefer land-based casinos to top online casinos? The answer to these questions will vary according to everyone. However, there are some casinos that everyone agrees that they are "the most famous". So what are these casinos and what makes them famous? Welcome to the list of casinos that every gambling enthusiast must visit: if you are ready, let's start.
1) The Venetian Macao
You can see this casino, known as "Monte Carlo of Asia", on almost all lists. There is a reason for this: it truly deserves that title. Founded in Macao, a former Portuguese colony, it is located in the People's Republic of China and is considered the world's largest casino. That's not all: This casino is also the sixth largest building in the world. The Chinese love to exaggerate! The 550,000 square-foot portion of the building is reserved for casino games. It hosts about 3,000 slot machines and 750 table games. In the remaining parts, there is a very luxurious hotel (3,000 rooms), 30 restaurants, swimming pools, and gardens. Believe it or not, there are even channels in the building where you can go on a gondola tour! The only nuisance is that you have to go to China to visit here – we leave that part to you.
One of the first places that come to mind when someone says "Las Vegas" is the Caesar's Palace. We can even say that it is almost a symbol of the city. The fact that the casino is so famous is because it is a wealth and scandal symbol in itself. This is a very luxurious place: it has Roman baths, an ultra-luxury hotel with 3,348 rooms, and spa centers. Caesar's Palace is an ancient Roman-themed casino and has allocated 166,000 square feet of space for casino games. The spa center is 50,000 square feet in size. Inside, there are also 160 stores of famous brands. Caesar's Palace is so famous that there are dozens of gambling houses in Las Vegas that mimic it. But none of them can fill the place of the original.
3) Sun City Casino Resort
If you want to go on a safari while playing casino games, Sun City Casino Resort gives you this opportunity. Located in South Africa, this one is not very big, but it offers lots of activities. This is due, in part, to a legally "gray" zone. There is an autonomous management system in the country where black populations exist, and many things that are normally prohibited can be done freely in these areas. Gambling and topless girls' shows come first among them! Sun City Casino Resort has a total of 4 hotels, including 850 slot machines and 40 board games. The minimum bet amounts can sometimes be quite high. Guests can also go on a special safari when they get bored.
4) The Wynn Las Vegas
As the name implies, it is in Las Vegas and the most striking aspect of it is the cost: The Wynn Las Vegas, which opened in 2005, cost about $ 2.7 billion. In this respect, it is considered the world's most expensive casino. (Please note that this record was broken in 2010, with the Marina Bay Sands casino in Singapore, which holds the title of being the "world's most expensive casino" now with a construction cost of $ 5.5 billion.) The size of the Wynn Las Vegas is 111,000 square feet. The 75,000 square-foot part of it consists of hotels and shopping centers. There is also an 18-hole golf course inside the casino! The 2.700-room hotel is extremely luxurious. Wynn Las Vegas reflects the wealth of Las Vegas and definitely deserves to be visited.
5) Foxwoods Resort Casino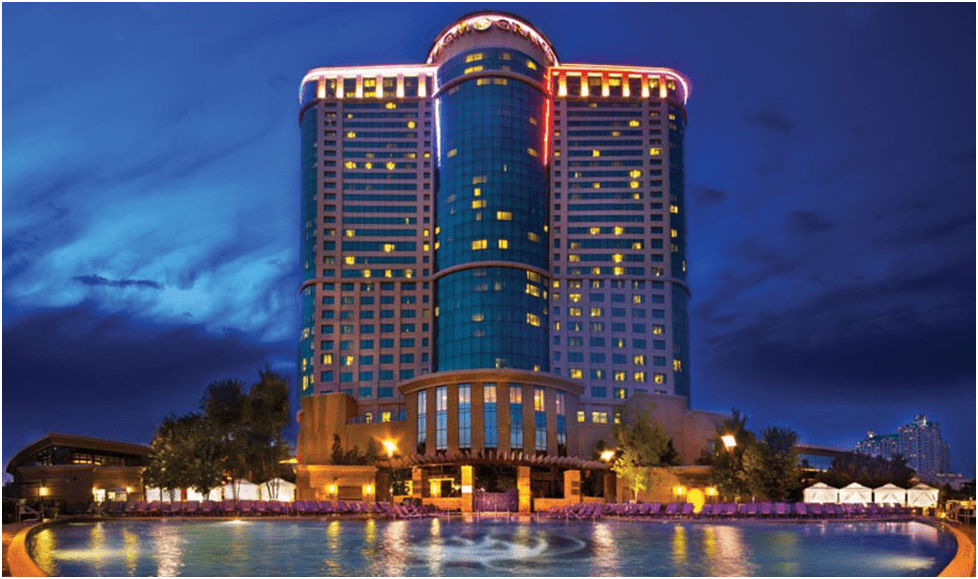 Have you ever wondered where America's biggest casino is? Contrary to popular belief, this place is not in Las Vegas. To see the biggest gambling house in America, you have to go to Connecticut – Ledyard: Foxwoods Resort Casino is waiting for you with a size of 4.7 million square feet. The casino, led by Mashantucket Pequot tribe, was opened in 1968 and now it has more than 7,000 slot machines. The world's largest bingo halls are also here. Unlike most casinos in Las Vegas, you can find many exotic table games here too.
We didn't forget about MGM Grand Casino, The Bellagio, Monte Carlo, and the Wynn Macau – they are all famous, too. This is the best thing about casinos: every one of them is famous for a reason, and every one of them deserves a visit! Now go ahead and start your tour: there are lots of places you need to see.