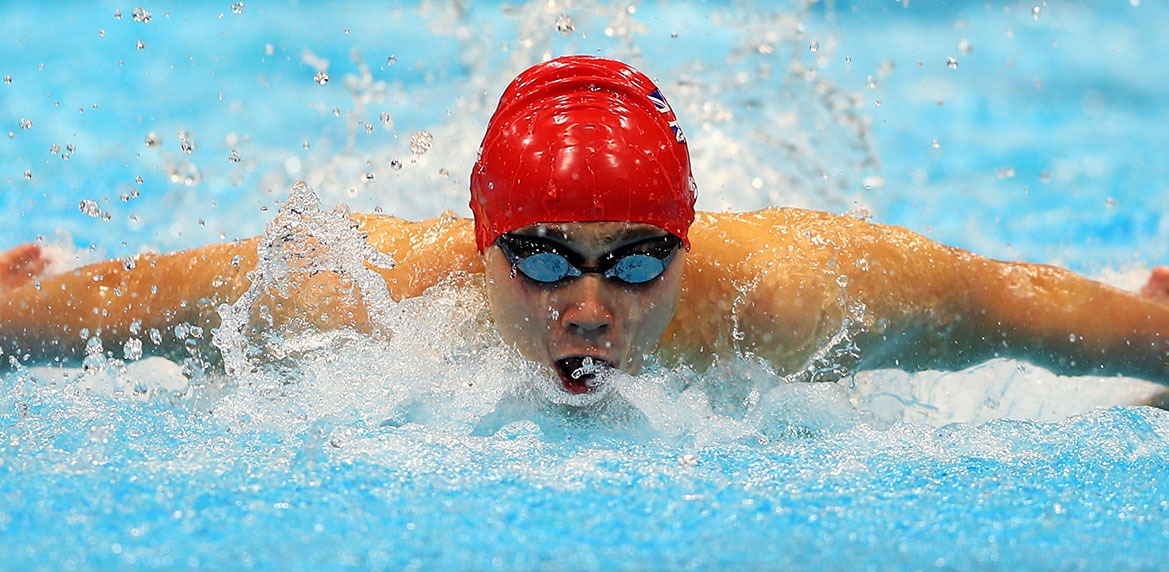 Many endless runners feel like copies of one another. Olly's Medal Run is not one of those games. Instead, it's an inventive runner with integrated mini-games. In this review, we're going to analyze what makes Olly's Medal Run such a fun, well-rounded title.
Olly is a cartoon athlete. He can play for 24 different countries, each of which has custom uniforms based on their flag. The outfit styles are pretty silly and geared towards younger players. For instance, you can dress Olly as a male or female athlete in an oversized sundae or maraca costume. Or, look like a fat cat with complementary fur and shoes. Every outfit will match its country's colors. All of the big names are here, from North America's Canada, USA, and Mexico to Europe's UK, France, and Germany. Asia is represented by China, Japan, and Vietnam. Choosing a country isn't just about aesthetics. In Olly's Medal Run, your score will contribute to the permanent record of your country!
There are four events within the main game: hurdling, swimming, boxing, and football. Each sport has a one-button control scheme. Thus, it's easy to learn how to play every mini-game, but they're not all easy to win. Each round starts at a beginner level and progresses quite quickly. As you run further, everything moves faster. Risk and reward both increase as you move along the track and try to win every gold medal.
Hurdling is one of the primary events in Olly's Medal Run. The Olympic obstacles will appear randomly, requiring you to leap over them with perfect timing. If you wait too long to jump over a hurdle, it will cost you one life. Since you only get three lives in each run, mistakes are not to be taken lightly.  Clear every hurdle—especially the ones with nails sticking out—to advance to the next event.
Swimming is one of the easiest and most fun events in the game. Dressed in a pair of big scuba goggles, Olly is prepared for classic arcade excitement. During this button-mashing round, all you have to do is hit any key over and over to swim. You can press the same button repeatedly, or choose a few buttons to wear out your keyboard evenly. There are no penalties or obstacles in the Olympic swimming pool, so it's all splashing fun!
Boxing and football look very different but have similar challenges. In the boxing ring, you must wait for the right moment to punch your mechanical opponent. If you hesitate, the mean-looking machine can knock you out instantly. On the football pitch, you must kick the soccer balls out of sight. If you kick too late, you will miss and be penalized. Both games require a fair amount of timing for success, and they're both downright addictive.
In Olly's Medal Run, you will earn gold for yourself and your country. At the end of each game, you can see how your contributions have helped your nation. Lead your country to the top of the scoreboard!