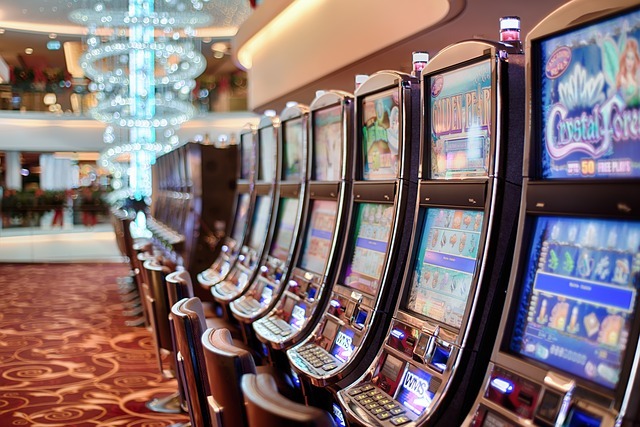 The fall is the season when the leaves, um, fall, when the fruits ripen, when we go back to school… well, this one isn't that positive for many. But fall is also the season when some of the tastiest and most exciting holidays happen: Halloween and Thanksgiving, followed by the official start to the Christmas shopping season (not that some stores wouldn't have already put up their Christmas decorations). Fall also means fresh games joining the ranks of the All Slots online casino games, usually with themes revolving around Halloween. This year, the All Slots has three exciting games for its players to get them into Halloween spirit.
Moby Dick
Few monsters are as iconic as Herman Melville's Moby Dick – unless, of course, you consider Captain Ahab to be the monster in this story. This classic tale about the obsession that goes against all odds returns to the screen once again, thanks to Austrian game developer Rabcat, in the form of a slot machine. In it, players get the chance to join the crew of the Pequod and sail the seven seas in pursuit of big wins and an even bigger white whale. As usual, the game has beautiful graphics and comes with all the bonuses and extra features a true slot machine fan can't go without – the Freezing Feature with Bonus Spins, and Free Spins with Multipliers that can be retriggered.
Monster Wheels
Remember Wacky Races? The Hannah-Barbera cartoon series was inspired by "The Great Race", a 1965 movie with Jack Lemmon, Tony Curtis, and Natalie Wood in the main roles. Well, Monster Wheels is a slot machine inspired by Wacky Races, with reels filled with monsters riding their fine-tuned and pretty scary monster cars. Among them, you'll find age-old characters like the Wolfman, Dracula, The Mummy (not from the Tom Cruise movie!) and Frankenstein's creation, all racing through the murky roads of Halloween.
The game comes with two play modes – 128 and 288 ways to win – and several options with a monstrous free spins feature with multipliers.
Halloween
The star of this year's Halloween release is a slot machine inspired by one of the most iconic slasher movies ever, Halloween. The game pays a homage to John Carpenter's classic horror movie that turns 40 next year by bringing back some of the well-known characters to life: Lynda, Annie, Loomis, Laurie, played by Jamie Lee Curtis (who will, by the way, return to the franchise once again in 2018) and, of course, Michael Myers (and his knife). The game also comes with a handful of attractive features like Wheel Spins with guaranteed wins and "Pick to Escape", to make things more exciting.