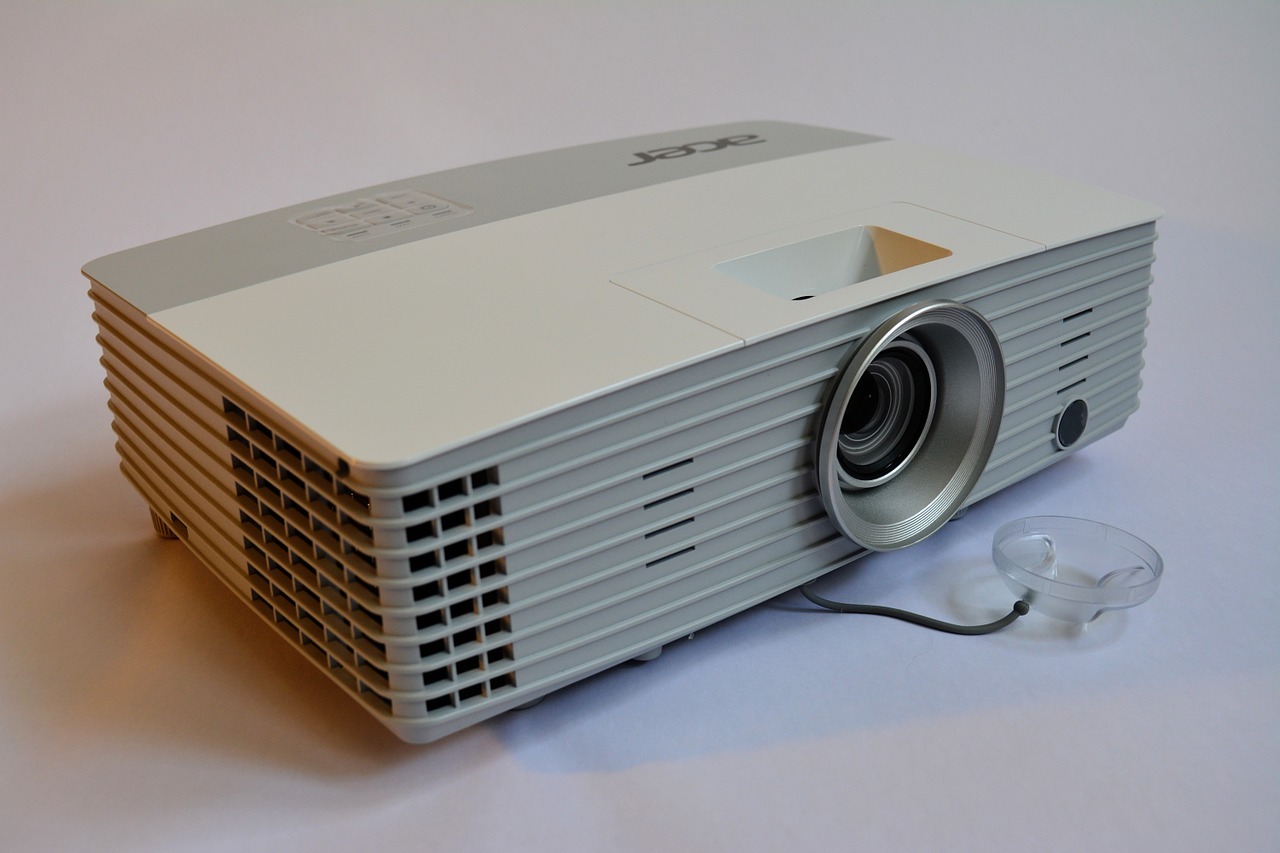 It seems, after years of arguing, that we've all finally agreed that 1080p monitors are the best for FPS. At the moment, more than half of Steam users are playing their games through a 1080p monitor. But just when we got that one sorted out, comes the next big discussion – projectors for gaming.
It's strange, in a way, that it has taken this long for gamers to catch on to the benefits of projectors. We've all been arguing for years that the bigger the screen, the better the in-game experience. And if you're looking for the biggest screen possible, of course, adding a projector to your gaming set up is definitely the way to do it.
In addition, adding a projector to your gaming rig doesn't just mean your gaming experience will be improved: you are essentially creating a cinema in your home. With a bit of creativity you can build an awesome home entertainment system either indoors or, if you are feeling adventurous, out in your garden.
If I've convinced you, let's take a look at a few things you should think about when buying and setting up a projector for gaming, and for first person shooters in particular. The considerations for both general gaming and FPS are pretty similar, in truth, with only one big difference – the distance you should set your projector up at.
But before I get to that, let's take a look at the basics:
Brightness and Resolution
If you're an experienced gamer, you probably already know all about brightness and resolution. In essence, when looking for a projector for gaming you should get the brightest one you can afford. Brightness is measured in lumens, and a good gaming projector will give you 3000 lumens, enough or even large rooms.
One other piece of advice I would offer is that you should get a projector with 1080p resolution. While I know that not many games will run in 1080p at present, if you are going to spend hundreds of dollars on a projector for gaming it makes sense to prepare yourself for the future.
Projector Distance and Screen Size
This is where the difference between general gaming, watching a movie, and playing an FPS on a projector comes into play. For a lot of point and click strategy games, and for watching movies, it doesn't matter so much if you can't see the whole screen.
For FPS gaming, that is not true. When you look at the center of the screen, you should be able to see the edges of it. Otherwise your gaming performance will suffer. Though there are plenty of complex guides on projector distance and placement, I would recommend a simple test – play your favorite FPS through the monitor.
If you find you cannot see the information displayed at the bottom and top of the screen without moving your eyes or – worse – moving your head, move the projector forward or make the screen smaller. Simple.