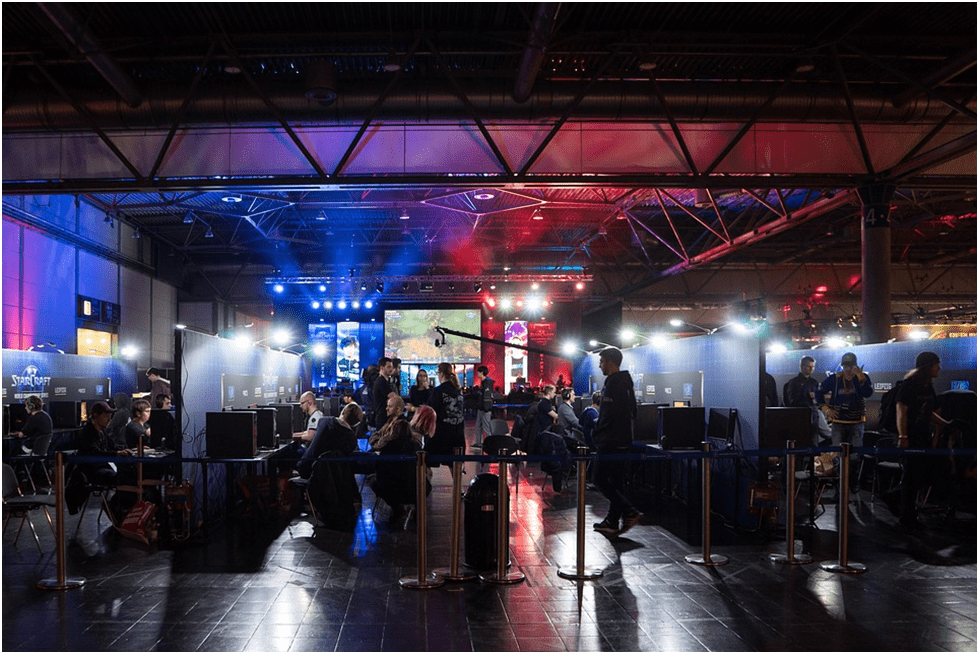 You've probably seen esports listed on your favorite betting site and scratched your head. With 427 million esports viewers and expected revenues of $1.5 billion by 2020, esports is one of the world's fastest growing industries! With legions of fans following their favorite teams and competitors becoming international superstars it is time to bet!!!  In this article we present the top 5 tips you'll need to start betting on your favorite esports events:
Pick your esport
Esports include a multitude of different games in several different genres. You will find that online betting sites may follow a few very popular games most notably: League of Legends, Dota/Dota2, Counter-strike and Starcraft.
League of Legends and Dota are Multiplayer Online Battle Arena (MOBA) games. Meanwhile Counter-strike is a first-person shooter game and Starcraft is a real time strategy game.Learn and understand the differences in these games and then choose one that you feel the most comfortable with and unleash your passion. Fully understanding your game will be a key with your online wagers.
Learn and follow the teams/competitors/leagues
If your wagering on any big-time sport watching the games/matches, following team reports is the foundation of a solid bet. Of course, esports are no different than soccer, basketball or football. You can watch games on sites like Twitch or Youtube and follow the latest news here and on sites such as  Bleacherreport, HLTV,  Liquipedia.
Esports also has a strong presence in social media as well with many of the top players and teams on Twitter and Facebook. Downloading mobile apps like Strafe Esports or theScore Esports is another great way to keep up to date on all the action.
Learning the odds
If you're already wagering online you have probably seen the 3 different types of odds: decimal, fractional and American. Most sites will allow you to switch between types.
Remember the lower the odds the higher the probability of the team to win. For example (decimal), let say team Gorilla Gang was playing against ex-Atmosphere and the odds were: Gorilla Gang 1.40, ex-Atmosphere 2.75. The Gorilla Gang would be considered the favorites to win.
But how come? Let's do some math…
1/1.40 = .714 = 71.4% odds of winning
1/2.75 = .363 = 36.3% odds of winning
Pretty easy eh!
Understand the Different Betting Types
Let start with a good old outright bet. This is an easy bet to understand, basically you pick the team that you think is going to win the match. So, in the previous example if you bet on the Unicorn Eaters in a best of five match and they won 3 games to 2. Congratulations go cash your ticket!!!!!
Now we get into the fun stuff, handicapping. Many betting sites (bookmakers) like to enhance the excitement of the games or matches by providing handicaps. Handicaps are designed to give weaker teams an advantage and the stronger teams a disadvantage to "level the playing field". Of course, with the handicap the odds will be adjusted as well.
The most common type of handicap bet is the spread or "Asian handicapping".  For example, if the ex-Atmosphere were less likely to win the game listed above an interesting bet might be: Would ex-Atmosphere win if they started with a 1-0 game advantage?
This is called a handicap bet and is typically written: ex-Atmosphere (+1). If a team starts with a game deducted (like Gorilla Gang would in this instance), it would be written as Gorilla Gang (-1).
Handicap betting can provide good returns, but they do increase your odds. Again, this is where your research can payoff. Although for more novice bettors you may want to stay more towards outright bets.
Another popular betting style is "parlay betting". Parlay betting is great way to increase your pay out by placing combination bets of 2 or more bets. For example, if there were 10 different matches going on and you decided to pick 3 winners in a parlay your payout would be much higher than simple betting on those 3 games individually. Of course, the down side to the Parlay is you must be perfect. If one of your teams loses the bet is lost.
Choose the Best Betting Platform for you
So, depending on your overall level of experience you may already have an online account with a gaming site. If you have not ever placed an online bet you might want to start with the biggest platforms, look for bookmakers with great reputation, good user comments and responsive customer support.