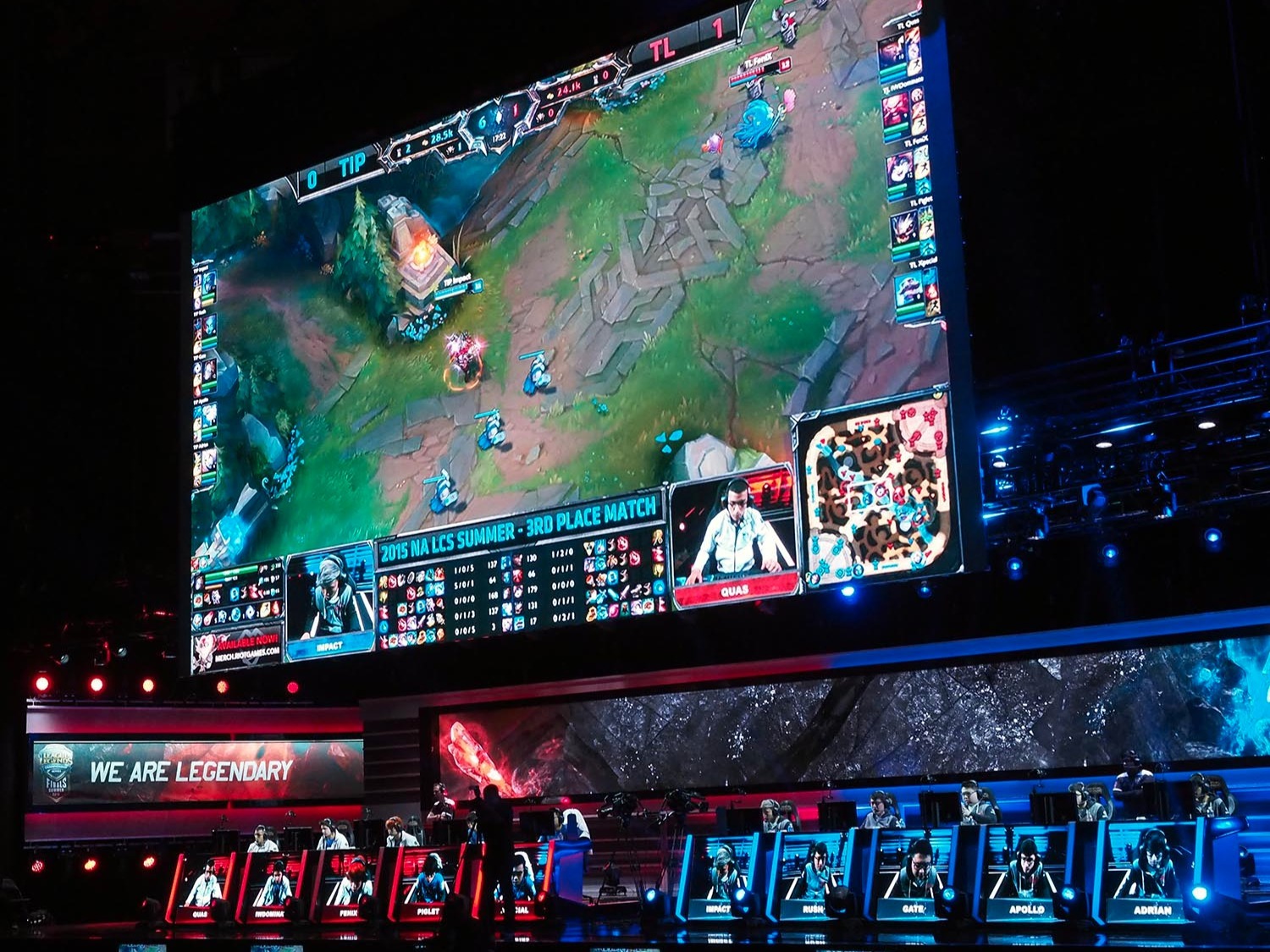 Dial back time by about 8 years or so and you won't be able to find almost anything related to E-Sports. If you look into it in the present however, you will be met with an avalanche of material due to how popular E-sports have actually become. It's interesting to see how this phenomenon grew from a small cult-like following to something of massive proportions.
Before we go any further, let's make sure everyone is on the same page. E-Sports refers to Electronic Sports and are basically "sports" you play on the computer. And by "sports" we mean pretty much any FPS or MOBA-like game available on the market. If you play it with other people in a team vs. team format, you can market it and sell it to the public as an E-Sport. And that's exactly what companies do, as they turn these games that are widely popular on their own into even bigger deals.
The originals
Without getting into historical accuracy, it's safe to say that there are a handful of games that established themselves on a competitive scene before this market segment was so overpopulated. You had your League of Legends, DoTA, CounterStrike 1.6 and Starcraft. People would tune in or go to events to see "professional" players battle against each other for all kinds of prizes ranging from PC gear to money prizes. In the beginning it wasn't something to write home about, but now you're kind of forced to write about it since no one would hear you over the phone because of the thousands of people filling up massive arenas. All there to watch 10 kids split into 2 teams and play a game.
The concept
Some might think that's a little silly, and others are very vocal about the fact that they think so. But when you put it into perspective, football or basketball is the exact same thing minus the physical effort. Two teams play a game, and people pay money to go watch them. As mentioned before, these E-Sports events fill up massive arenas and have "world cup" type events which bring in a lot of people. But more than that, they bring in a lot of money.
The parallel with traditional sports
While traditional sports are televised, E-Sports are streamed. Any event that garners the attention of the community will definitely be live on a platform like Twitch. This brings up the opportunity to make a lot of money through racking up views and letting the sweet machinery that is ad revenue do its thing. These teams and these players have real life sponsors in the most popular brands in the world like NVIDIA or RAZER that provide them with the best possible gear. This made kids back home obsess about the performance of their mice and the fps of their monitors, because that's what they see these professionals talk about. "The best gear" is always changing so be sure to check out these 10 best gaming hardware and peripherals options.
In conclusion
E-Sports have become a worldwide phenomenon and it will be interesting to see how the situation evolves. It might become even bigger but it might also decline. The burst of popularity that continued to grow rapidly makes it hard to predict what comes next and if E-Sports will still be a thing 5 years from now.