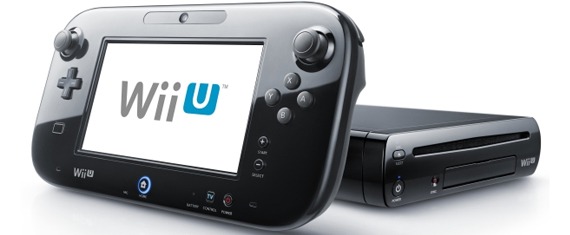 Nintendo has officially ceased development of the Wii Vitality Sensor due to lack of accurate biometric readings, a rather public (though predictable) end for the accessory that comes just six months after reducing its annual Wii U sales projections by 28%, from 5.5 million units to 4 million. Yet Nintendo layoffs are not on the table, nor is a corporate restructuring, to help bridge the financial gap, according to Nintendo leadership.
Having endured operating losses for two years, Nintendo president Satoru Iwata would seemingly be under significant pressure to do something, even taking such drastic measures as exploring a round of Nintendo layoffs. But the executive insists that layoffs are completely off the table, as employee morale would suffer.
Speaking at the Nintendo General Meeting of Shareholders last month, Iwata said that Nintendo layoffs would cause "employee morale [to] decrease, and I sincerely doubt employees who fear that they may be laid off will be able to develop software titles that could impress people around the world." Morale is indeed a major contributor to creating quality, inspired work in any profession, not just games. But as Sony prepares for the PS4 release date, and as Microsoft continues its push toward Xbox One taking over every entertainment function in the living room, it would make sense for Nintendo to try something a tad more drastic than staying the proverbial course.
Indeed, one article in PC Magazine says "It might be too late [for the Wii U] once games like Mario Kart 8 and Super Smash Brothers square off against next-gen console offerings from Microsoft and Sony." With major outlets such as PC Magazine wondering whether the Wii U is on its last legs just seven months into its lifecycle, and with the Wii U virtually unmentioned at E3 2013 amid the PS4 and Xbox One discussions, Nintendo would seem to be in more dire straits than Iwata would have investors believe.
In the aforementioned Shareholder meeting, Iwata said Nintendo's poor financial results have been primarily due to an exchange rate between the Japanese Yen and U.S. Dollar that has not historically favored the game company. The exchange rate argument certainly holds water, but it's implausible that the company's troubles for two full years have been predominantly due to currency issues.
When speaking of the recently canceled Wii Vitality Sensor, Iwata said it was "an interesting device, and we did various experiments to see what is possible when it was combined with a video game. But, as a result, we have not been able to launch it as a commercial product because we could not get it to work as we expected and it was of narrower application than we had originally thought." At what point will we either see a round of Nintendo layoffs or, perhaps over the long term, see Nintendo bow out from the console hardware race and restore its home-console dominance by signing exclusive game agreements with Sony or Microsoft for one of their future consoles?