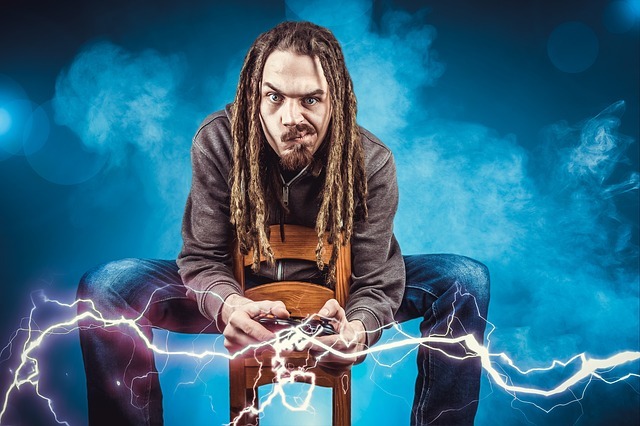 Whether video games are good or bad, is a discussion that everyone loves to have. We have very good points on both sides, but today we will be talking about why video games are good.
Most people, especially elders, consider video games a cause for many mental and physical problems. There isn't a lot of scientific backing to it. A lot of studies and researches show that video games are actually good for us. That being said, it is important to note that anything in excess can be and is harmful.
Today, we will be breaking some myths that have always surrounded video games.
1. Games hurt your eyesight
Every kid has heard their parents say this, "you're going to go blind watching that screen all day." It doesn't matter if it was for watching TV or playing video games. It made sense, we blinked less frequently while playing, starred very closely at a source emitting light, looked at a screen for hours at a stretch. This definitely seemed to be a cause of serious eye problems such as eye strain and dry eye syndrome.
A 2009 study, by a team of researchers from the University of Rochester, carried out a study involving a group of experienced first-person shooter gamers play Call of Duty and Unreal Tournament 2004 while more casual gamers played slow games like The Sims 2. After testing, the first half showed signs of having better vision than the others.
2.    Video Games make you unfit
Because most people play video games at a stretch sitting, this has been a stigma to all the games out there. This is one of the reasons why there is a rise of motion control gaming.
Nintendo's Wii system introduced motion control gaming to players all over the world. Motion control games are great ways for people to break a sweat in their own time while having fun. This can be a kind of fun exercising routine.
3. Video Gamers are Socially Awkward
Video gamers are often considered to be people who are socially awkward and introverts. Even if this stereotype is somewhat true, because people play alone, it doesn't mean that all gamers are socially awkward or have issues socializing and making friends. Three different institutions in the UK and Canada did their own studies. The subject matter was to find out how common antisocial behavior is among gamers. The results showed that people who played games including live social environments were actually the most communicative and friendly people there.
4.    Video Games affect relationships adversely
There have always been jokes around how gamers choose games over their significant others, how they pay no attention to their partners when they are playing, and how there's a communication problem.
There have been studies showing the increase in communication and strengthening of bond in couples who play together or do fun activities together. In the beginning, it is important to get comfortable with each other. Fun activities are usually how it happens, home games make for more intimate dates because it gives a sense of already belonging.
A lot of myth has always surrounded video games. Some seem true when you just look at it from the outside, but there are a lot of aspects like the games, the time you spent, how you go about it. Nothing is bad when used as it is supposed to.