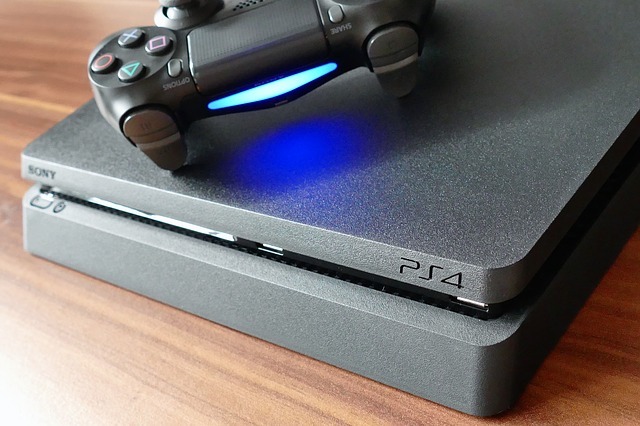 2017 was one of the best year for gamers with games released like Wolfenstein 2, Call of Duty: WW2, FIFA 18, Star Wars Battle Front 2 and etc. Well 2018 will be a big year for PS4 gamers, with the upcoming releases like, Dragon Ball FighterZ, Far Cry 5, The Last of Us 2,Red Dead Redemption 2, God of War: Be A Warrior, Spider-Man and  Detroit: Become Human.
Dragon Ball FighterZ
Who hasn't watched Dragon Ball? Well everyone has. Every Dragon Ball Fans love to play Dragon Ball games. But this game might be a surprise to every fan since we can expect Goku, Vegeta and Cell in a single team. There are rumours that this game may also be based of ongoing arc, Power Tournament. Well that's enough to hype the gamers. Because power tournament is where you get to fight Jiren. The game is all set to be released on January 26th.
Far Cry 5
Far Cry 5 is the next video game franchise after Assassins Creed: origins. This time the game takes us to Hope County, Montana. As usual the Far Cry franchise is full of dangerous mercenaries and hostile extremists where the only thing they desire is to hunt you down with the use of lethal weapons. The Far Cry Franchise has never failed to amaze the players with new stories making it more interesting to play. Well let's hope they introduce some new changes. Not dinosaurs, but maybe that will do.
The last of us 2
Naughty Dogs Franchise the Last of Us has been a massive hit because of its characters and the storyline. Joel and Ellie were the main characters who kept us entertaining. This time we can see Ellie has grown as older and angrier. Naughty Dog had revealed about this at 2016 when it was at early stage of development. But recently they revealed the teaser and that was enough to make to make the fans get hyped.
Red Dead Redemption 2
Red Dead Redemption 2` is one of the most awaited games in 2018. This game is developed by Rockstar Games and it hasn't lost its hype till now. The game franchise was based on the West Country. So we get to explore them once again. They have started the pre-orders on Amazon.com. If you are a big fan of Red Dead Redemption game then why wait? Grab the offer.
God of War: Be A Warrior
This is the reboot of one of the most loved and famous franchise. It has brutal fights with excellent focus on storytelling and the characters. They will maintain the hype but as a twist they plan to make it harder than Dark Souls.  Everyone loves Kratos for his badass characterisation. And we also get to see Kratos son called as Arteus. Pretty hyped? Grab the game on its website.
Spider-Man
Everyone loves Spiderman as he is our friendly neighbour. The Spiderman game was in rumour since many days and now Insomniac game has finally decided to come to PS4. The game is based on Manhattan as we can see our favourite hero slinging across the city and fighting the bad guys. We can see Goblin, Mysterio and Venom making appearance as villains.
Detroit: Become Human
This game is developed by the Quantic Dream. Well you might have always wondered that can androids and humans exist in the same society? Well you can find your answers here. This game will be unique as you can play as multiple characters making the story line a bit confusing. And you will be made to make some harrowing decisions and explore being both as android and humans. There will be plenty of twists. This game is especially been developed for PS4 with 4k and supporting HDR. The game is all set to be released by spring 2018.
Check more offers at heart bingo promo code