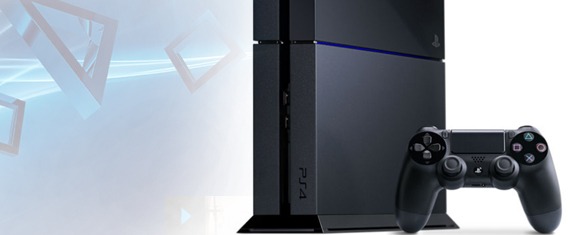 Judging by the PS4 selling out at Amazon and the pace of pre-orders for Sony's next-gen system, there's a ton of excitement for a console nobody outside of the media and industry has even gotten their hands on. That's about to change, though, as Sony has announced that the PS4 will be publicly playable in hands-on demo booths at San Diego Comic-Con 2013.
Sony will also have PS3 and PS Vita games on hand, and the company will even be giving away free PS Vitas from the PlayStation booth. That's all well and good, but it's the PS4 hands-on time that's bound to intrigue most Comic-Con attendees, since Comic-Con marks the first time gamers will be able to go hands-on with the PS4.
All told, Sony will be showcasing the PS4 hardware and three games: DRIVECLUB, Knack and Octodad: Dadliest Catch. So, all of your pipe dreams about playing Killzone, Battlefield 4 or Watch Dogs on PS4 will be left unfulfilled. That's got to wait for the PS4 release date — presuming you nabbed one of the PS4 pre-orders that guarantees you a system then — or this holiday season.
The PS3 games will be far more numerous: BEYOND: Two Souls, Gran Turismo 6, Puppeteer, Diablo III and Batman: Arkham Origins. If you want to play a game in the Killzone franchise, you'll have to hop into Sony's PS Vita section, which will have the following games: Killzone Mercenary, Tearaway, The Walking Dead, Dragon's Crown, Batman: Arkham Origins Blackgate and Spelunky.