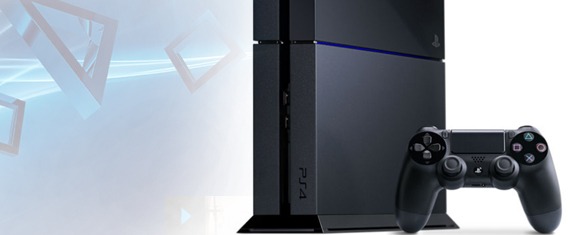 With PS4 launch-day bundles suddenly back on Amazon and available for pre-order, the next logical question on would-be owners' minds is when the PS4 release date might actually be. The topic has been widely speculated since Sony first unveiled the system in February, and it reached a fever pitch during the week of E3 when Sony announced the PS4 price would be $399. Now, thanks to a teaser campaign, we have the first almost-official indication from Sony of the PS4 release date.
In an official teaser ad presumably for the company's next-gen console, Sony uses the simple tagline "When Worlds Collide," followed by a picture of a solar eclipse. Astute astronomy fans will note that a total solar eclipse will occur on November 3 in parts of North America, Asia and Europe, among other regions. Thus, the worldwide PS4 release date, based on this teaser campaign, could very well be Nov. 3.
We had previously reported that the PS4 release date could be as early as October, and a Nov. 3 PS4 release date wouldn't be far off that mark. The early-November timing would be great news to those who pre-order a PS4 bundle
or nabbed a stand-alone PS4, but a Nov. 3 PS4 release date would take place on a Sunday. Neither the USPS nor any of the private carriers such as FedEx, UPS or DHL deliver on Sundays, which would give an in-hand advantage to gamers who pre-ordered their console from a brick-and-mortar retailer or waited in line outside the store.
Releasing the PS4 on a Sunday may seem unconventional, particularly to gamers used to seeing individual games release on a Tuesday, but Sony released both the PS2 and the PS3 in Japan on a Saturday, and the PS3 shipped in North America on a Friday. In addition, Nintendo has used Sunday launches with much success for several years, while Microsoft shipped the original Xbox on a Thursday (although Microsoft reverted to a Tuesday release for the Xbox 360).
Some have wondered whether the teaser ad indicates when Sony will unveil the next round of PS4 advertising rather than the PS4 release date. That's highly unlikely. Sony's next console will undoubtedly ship in November, as will the Xbox One, and kicking off a major ad campaign just one to two weeks before a console launch would be extremely risky.
Sony has a lot riding on the launch of the PS4, particularly in light of its recent financial controversies, and although the system's launch quantities may be quite limited, it would still be incredibly brash to start a large marketing campaign that close to the PS4 release date. Our money is on this Sony-created teaser ad being all-but-official confirmation of the PS4 release date being Nov. 3.