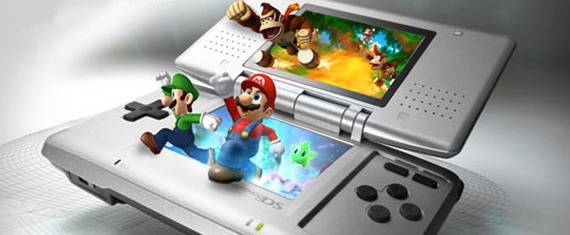 You know that 3DS that's just now starting to sell well? Well, Nintendo has a new cousin for it on the way this fall, having announced today that the Nintendo 2DS will ship in October. The Nintendo 2DS, which will come in both red and blue colors, will hit retail on October 12.
The Nintendo 2DS is an entry-level portable gaming system that plays all Nintendo 3DS and Nintendo DS games, but in 2D. The Nintendo 2DS launches the same day as Pokémon X and Pokémon Y (hello, cross-promotion) for a suggested retail price of $129.99. Amazon hasn't yet opened pre-orders, but you can keep checking this link
to place your pre-order once they become available.
The newest member of the Nintendo 3DS family is designed specifically for anyone looking for a more affordable entry point into the world of Nintendo hand-held video games. Nintendo 2DS will be available in Red or Blue on Oct. 12 at a suggested retail price of $129.99.
Nintendo 2DS plays the entire library of packaged and downloadable games for Nintendo 3DS only in 2D. The system features a distinctive fixed, slate-type form factor, and optional carrying cases will be available in Red or Blue at launch at a suggested retail price of $12.99. Nintendo 2DS maintains many of the same hardware features as Nintendo 3DS: dual screens, game-play controls and touch-screen features.
The Nintendo 2DS system also has backward compatibility with the existing library of more than 2,000 Nintendo DS games, as well as access to wireless connectivity features like multiplayer online gameplay, Nintendo Video content and digitally delivered games in the Nintendo eShop.
People eager to test drive the new system will have the chance beginning in October, when Nintendo 2DS joins a sampling tour in conjunction with Simon Malls that visits several different markets before it wraps up on Nov. 3.