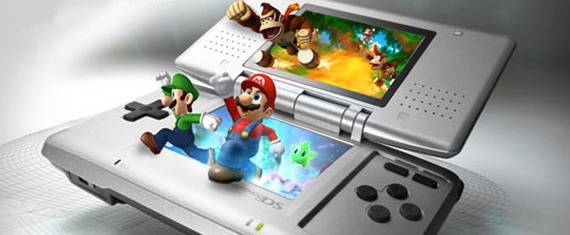 Now that the 3DS is a hot commodity, Nintendo has put its game face on, filing a lawsuit today against the owner of a website known for its Wii, 3DS and Wii U hack expertise. Nintendo of America Inc. filed its lawsuit in the Southern District of Florida against the owner of HackYourConsole.com, a site that Nintendo claims "blatantly promotes and sells unauthorized Nintendo games along with devices and services that circumvent the security in the Nintendo DS system and the Wii console."
Going after the Wii U hacker and 3DS hacker is Nintendo's step to help combat the illegal copying of video game software, which companies and trade organizations alike continue to try to prevent.
In a statement regarding the lawsuit, Nintendo claims that "the operator of HackYourConsole.com has developed a global business focused on selling unauthorized copies of Nintendo games and game-copying devices (such as the R4 device) used to circumvent the technological protection measures contained in the Nintendo DS family of handheld systems. The website operator, for a fee, also provides services to hack and modify the Wii console and allow the play of illegal software."
Perhaps following the lead of Sony and Microsoft in their courting of indie game developers to the PS4 and Xbox One, respectively, Nintendo recruited an independent studio to comment on the lawsuit.
"Piracy on the Nintendo DS system has a huge impact on games sales," said Jools Watsham, co-founder and director of Renegade Kid. "If independent studios, like ours, are unable to recoup the money they invest into game development, through the sales of their games, we will unfortunately see fewer independent games developed in the future."
Renegade Kid has developed several titles for Nintendo platforms, including Mutant Mudds Deluxe for the Wii U
and ATV Wild Ride 3D
for the 3DS.
Nintendo's statement today also says that "HackYourConsole.com also claims to be an authorized distributor for the yet-to–be-released 3DS Gateway cards. The Gateway device is promoted as operating similar to the R4 game copier for the Nintendo DS, which facilitates the play of illegally downloaded games. Game copying devices, such as the R4, severely undermine the sales of video games created by thousands of developers."
To report game copiers, illegal Nintendo software or other piracy-related activities, Nintendo has asked gamers to call 1-800-255-3700.