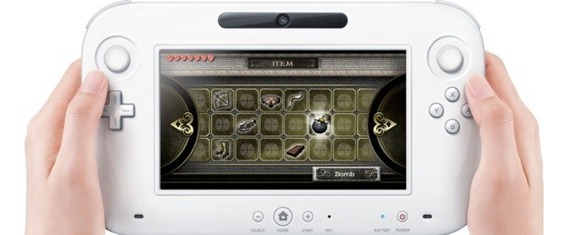 Back in the day, when Activision decided against holding any more E3 press conferences, the news was bold and brash as well as surprising. Today, Nintendo's revelation that it's planning to skip an E3 press conference and not host anything other than a booth and some pre-show events, comes off not as bold and brash but just plain weird.
During Nintendo's financial results briefing, president Satoru Iwata divulged that Nintendo will not host a press conference at E3. Instead, the company will focus on smaller events before the show geared toward distributors and media.
On the surface this seems smart; media and distributors are where buzz is built and sales are made. In fact, the decision hearkens back to discussions half a decade ago about whether E3 had gotten too big and unproductive as a show, which was a large reason Activision opted (successfully) to stop hosting an E3 press conference.
But decisions like this don't live in a vacuum. Sales of the new Wii U console are struggling, as we outlined yesterday, so the logical conclusion would seem to be that Nintendo would pull all the levers it could at E3 to make some noise. After all, Microsoft and Sony will be showing the "Xbox 720" and PlayStation 4 (PS4), so it would seem that Nintendo would not want to get lost. Apparently the company's strategy is a tad different, basically conceding the press-conference limelight and hoping that its booth will steal the show.
Iwata-san said: "During the E3 period, we will utilize our direct communication tools, such as Nintendo Direct, to deliver information to our Japanese audience … and we will take the same approach outside Japan for the overseas fans as well."
We're quite interested to see what Nintendo has in its software slate for the year ahead, as well as its third-party publishers. The sad fact, though, is that Nintendo's generally not particularly inclusive of certain members of the media, particularly the second- and third-tier outlets where (arguably) the biggest fans and consumers tend to go. So, will this actually be a productive move for Nintendo, or will it further alienate an already-marginalized audience? Clearly we hope for the former — and frankly, that we and others are invited to participate in the pre-E3 events.