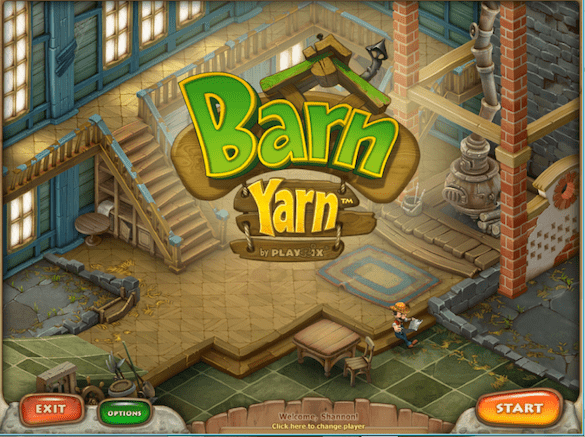 Recently, we had the joy of playing a game called Barn Yarn, from a publisher called Gametop. Of course, we expected something like a farming game that involves the planting and subsequent harvest of different kinds of crops. Oh how wrong we were. Unlike all of these endless games that populate this particular niche, this one is definitely one of a kind. It is many things, but it is not a farming game, that's for sure. It starts off by introducing you to the barn; a new addition to the farm that is not in the best shape ever.
Weekend Sale!
Your job is to earn enough money to fix the barn up so that it is in the best condition ever, so that the cow and chickens and other farm animals can fit in there with no problems at all. You do this by conducting yard sales for different rooms. Once you have begun a sale, you need to find the items to sell in the packed room, before the customers get tired of waiting and walk out, taking your precious money with you. It is definitely not a super hardcore game, that's for sure.
Instead, it is a fun game for the weekend gamer or for that casual boost of endorphins that you just have to have when you are going through a bad day. The different styles of game combined make for an overall experience that is pretty stunning. In addition to this, the guide who shows you the ropes is extremely helpful indeed. He tells you everything that you have to do to make your barn one worth spinning a yarn about. The game is small in size, but it offers a fun, immersive experience that anyone can play at any time.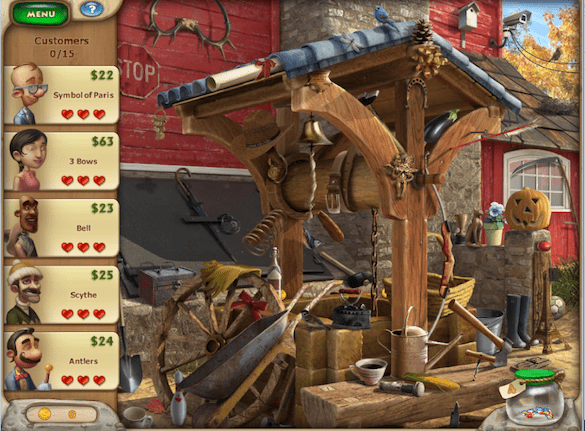 The perks of being a barn yarner
In addition to this, one of the best parts of this game is that it is totally free. There was none of the standard in-app purchase dilemmas or the horrible moment when you have to pay to get the full version of the game instead of the trial that you have apparently been playing all along. In addition to this, the game is one of the very few that don't have advertisements clogging up the otherwise wonderful gameplay. This is a complaint that most people who play these free games have. However, the only advertisements that would be seen when downloading and playing this game (and nearly every other game from Gametop) is those in the browser you are on.
Although my antivirus program tried to flag the game down while installing it, it soon came to light that it was just being a paranoid old man, running its heuristic scans for no reason at all. The game was as peaceful as Switzerland in the Second World War, if not more so. In addition to this, upon closing the game after a rewarding time playing in my barn, the browser took me to the official website for the game and the publisher. Here I found more than 400 other games that I could play and they all seemed just as fun as Barn Yarn. I had definitely hit upon a treasure trove of relaxing, wonderful games with Barn Yarn.