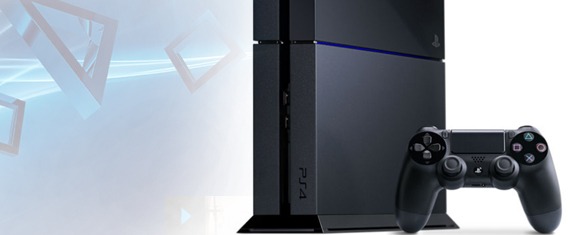 In the PS4 vs Xbox One battle, the analysts at Strategy Analytics have taken a distinct stance in the matter: "the PS4 will win." This straightforward and simple statement came in the firm's recap of their latest ConsumerMetrix survey, which showed consumers have a 50% greater chance of buying Sony's PS4 over an Xbox One. The results were based on near-term sales predictions and not necessarily reflective of the longer-term PS4 vs Xbox One war that's destined to wage for the next five or more years.
According to the report, called "Games Consoles: Purchase Intention Index Q2 2013," the PlayStation 4 will have the edge over Microsoft's Xbox One in the new games console battle in the early going. The report was based on a survey of more than 6,000 consumers in the United States and Europe that showed 14.2% of consumers are very or somewhat likely to buy a PS4 within the next 12 months compared to 9.5% who will buy an Xbox One. "If the results were reflected in sales data, this would imply that sales of PS4s would be nearly 50% higher than Xbox One," the report said.
"Our survey suggests that consumers believe the PS4 will win the early phase of the next generation console war," says Jia Wu, Director, Connected Home Devices (CHD). "Sony's performance at E3 was widely accepted as superior to Microsoft's, and the survey evidence suggests this has already fed through to the wider consumer market."
Indeed, it's worth noting that the survey took place at an unspecified time in June 2013. Microsoft did not reverse its controversial used-game and DRM policies until June 19, at which point some portion of the survey had certainly been completed. Following its reversal, Microsoft regained some PR ground among the gaming community, although the influx of PS4 pre-orders has continued even into this week, with Amazon once again making PS4 launch-day bundles available for pre-order
for a limited time only. It would be interesting to see whether a similar survey conducted now would yield the same results.
One analyst at Strategy Analytics acknowledged as much, saying that any change in course or strategy by either Microsoft or Sony (or both) could dramatically impact the long-term outcome of the PS4 vs Xbox One battle.
"There are still likely to be a few twists and turns before market launch," said Ed Barton, Director, Digital Media Strategies (DMS). "Microsoft has already demonstrated a willingness to listen to consumer concerns and it will now need to leverage the retention power of Xbox Live and invest in exclusive games if Xbox One is going to recover from its poor showing at E3."