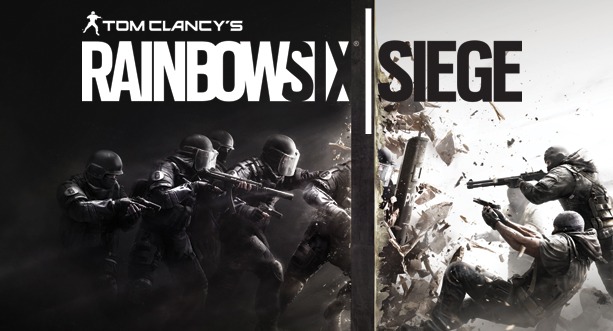 LOS ANGELES — June 15, 2015 — Today, at the Electronic Entertainment Expo (E3) in Los Angeles, Ubisoft® announced the return of the fan favorite Terrorist Hunt to Tom Clancy's Rainbow Six® Siege, the upcoming installment of the best-selling Rainbow Six franchise. Tom Clancy's Rainbow Six Siege will be available worldwide on October 13 for PlayStation®4 computer entertainment system, Xbox One, the all-in-one games and entertainment system from Microsoft and Windows PC.
Terrorist Hunt brings a new threat to the world of Tom Clancy's Rainbow Six Siege and places players at the center of a global crisis perpetrated by a menacing terrorist cell, the White Masks. Terrohunt contains four different game modes that can be played solo or cooperatively with up to four additional teammates. Advanced enemy AI, gripping challenges and addictive replay value abound in every mission, while varying objectives and difficulty levels make the experience different from one operation to the next.
Additionally, Ubisoft introduced award-winning actress Angela Bassett as character Six, deputy director of the Rainbow Six counter-terrorism unit. Six reactivates the Rainbow Six program to neutralize the White Mask terrorist threat and provide valuable intel and guide Team Rainbow on various missions throughout the game.
Lastly, the Tom Clancy's Rainbow Six Siege Closed Beta will start September 24. Players can sign up on the game's home page to be placed on the waiting list, and can pre-order the game at any participating retailer for guaranteed access. The closed beta will be available on Xbox One, PlayStation®4 system and PC.
From more information on Tom Clancy's Rainbow Six Siege, please visit rainbow6.com.
About Tom Clancy's Rainbow Six Siege
Inspired by real-world counter-terrorist organizations, Tom Clancy's Rainbow Six Siege puts players in the middle of lethal close-quarter confrontations. For the first time in a Rainbow Six game, players will engage in sieges, a new style of assault where enemies have the means to transform their environments into modern strongholds while Rainbow Six teams lead the assault to breach the enemy's position. Tom Clancy's Rainbow Six Siege gives players unprecedented control over their ability to fortify their position by reinforcing walls and floors, using barbed wire, deployable shields, laying mines and more, or breach the enemies' using observation drones, setting charges, rappelling and more. The fast pace and uniqueness of each siege sets a new bar for intense firefights, strategic gameplay and competitive gaming.