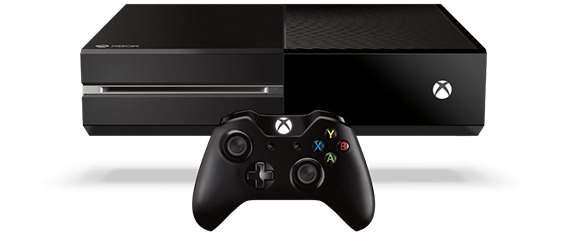 So there you are, thinking about the big public gaming convention in Seattle, and you want to know the full list of Xbox One games playable at PAX Prime. Well don't worry; we've got you covered, because Microsoft has unveiled not only the list of demos at the show, but also the full list of Xbox One games playable at PAX Prime.
The company also said PAX Prime will hold some surprises, "including games [we're] not at liberty to divulge just yet," so stay tuned for those announcements as they happen.
First, some info about the setup itself. The PAX Prime Xbox booth (#412) has 60 stations featuring four Xbox One games, plus a stage featuring demos of Dead Rising 3
, Project Spark, Kinect Sports Rivals
, Fable Anniversary
and a 7.1-channel surround-sound racing rig featuring Forza Motorsport 5
.
As for the Xbox One games playable at PAX Prime, here's the list provided by Microsoft. Ryse: Son of Rome: PAX Primers will be among the first to play Ryse: Son of Rome
's co-op multiplayer experience: Gladiator mode. Set in the Roman Colosseum, Gladiator mode plunges you into the brutal world of gladiatorial combat, where you fight cooperatively with your friends against an ever-changing array of enemies, to the roar of thousands of spectators.
Forza Motorsport 5: North American fans will get their chance to go hands-on in the Forza Motorsport 5 pits and experience this year's biggest automotive journey starring the world's greatest cars and tracks. This is your chance to experience the all-new physics engine and take one of the fastest cars in the world, the McLaren P1 on the fan-favorite Laguna Seca race track.
Battlefield 4: Known for their world-class multiplayer, DICE is bringing Battlefield 4
's epic 64-player battles, vehicular combat and all-out warfare to North American fans this week. Gamers will have a chance to go hands-on with the "Siege of Shanghai" beta launching in early October. With the release of "Battlefield 4" this holiday, players will experience an all-new level of destruction and dynamic environments with a game-changing concept called Levolution, and for the first time for Battlefield console gamers, 64-players running at 60 frames-per-second on Xbox One.
Killer Instinct: Killer Instinct is back again with classic characters, an enhanced combat system and vivid graphics, reimagined for a new generation on Xbox One. We expect nothing but the best from a title with a pedigree as one of the most beloved fighting games of all time.
In addition to these Xbox One games playable at PAX Prime, Microsoft will also be cycling through 30-minute demos of the following four titles Friday through Monday, starting at 10am and ending at 6pm: Dead Rising 3, Project Spark, Kinect Sports Rivals and Fable Anniversary (in that order).
In the Dead Rising 3 demo, the team from Capcom Vancouver will show fans a demo from the third installment in the blockbuster Dead Rising franchise, available exclusively this November for Xbox One. The demo will feature a special look at the huge variety of combo vehicles in the game like the devastating RollerHawg, a hybrid between a motorcycle and a steamroller that can be used to mow down every zombie in its path. Visit the Xbox booth to see all the zombie-killing fun in action, and pick up some fun audience giveaways.
In the Kinect Sports Rivals demo, Microsoft will be showing the Champion feature and a new sport made possible with the all-new Kinect technology: Wake Racing. The Project Spark demo will provide a general overview of the world-creation title, while the Fable Anniversary demo will show the interface, Achievements and other updated elements for the game.