It's been around since 2008, but thanks to a greater acceptance of the technology by major banks it now looks as though Bitcoin is becoming a mainstream hit.
In fact, as we head further into 2016, Bitcoin is gradually reshaping the virtual world around us. From banking to gaming, the technology powering Bitcoin is bringing new levels of security and efficiency to almost every aspect of the online arena.  
It's All About the Blockchain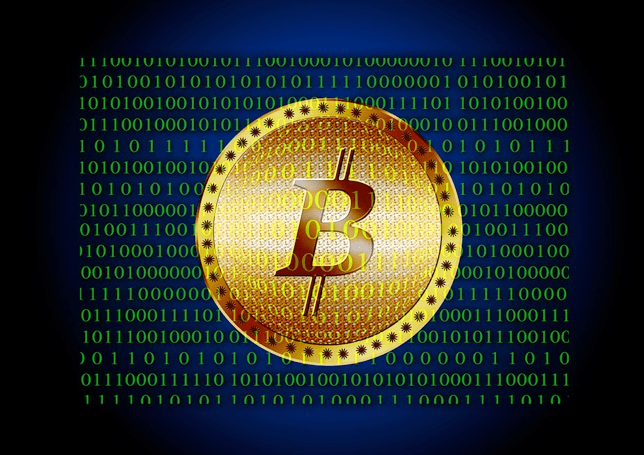 https://pixabay.com/en/bitcoin-binary-one-null-coin-503581/
From a purely technical perspective, Bitcoin is not only offering a myriad of possibilities for payment processors but a host of other industries. Indeed, all around the tech world the buzz word is "blockchain" and the possibilities it has beyond the financial industry.
In a nutshell, the idea behind blockchain technology (or distributed ledger technology to put it another way) is that it removes the need for a centralised database by giving every transaction (process) in the system a cryptographic hash.
The long and the short of it is that this tag can then be checked against every other tag in the group and that makes it easier to track and easier to verify. The end result is a safer system that's less vulnerable to fraudulent activity.
As you can see, having the ability to move away from a centralised database (one that can be hacked) and towards a dynamic system could be hugely beneficial for a number of industries; however, if you're a gamer then these benefits are already here.
Bitcoin is a Game Changer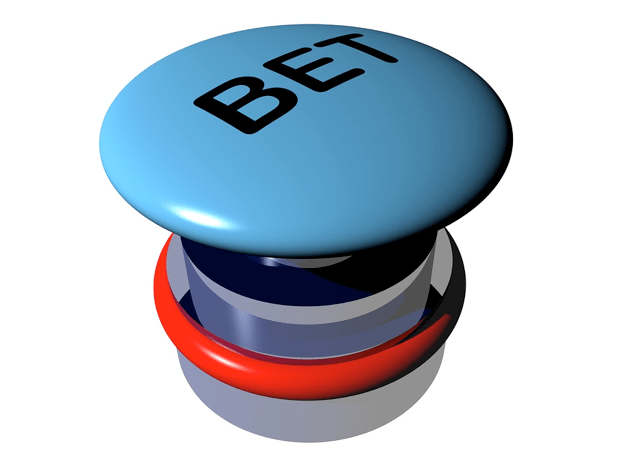 https://pixabay.com/en/bet-gamble-gambling-game-play-1067021/
Although Bitcoin wasn't designed specifically for gaming, it's become a major part of the industry in recent years and one of the main reasons for this is the security it offers.
Thanks to the blockchain technology present within Bitcoin, all transactions are highly secure and that's made them an attractive proposition for online gamblers.
By now you'll have no doubt have heard about the iGaming arena and the myriad of Vegas-style gaming options it offers. From blackjack and roulette to poker and sports betting, people can now play a plethora of games for real money and that's made online gambling has become a multi-billion industry over the last decade.
Naturally, with money being an integral part of the iGaming process for both players and operators, security is always an issue and Bitcoin is now being seen as a way to make the industry a more secure place.
Of course, iGaming in its current form is highly secure; however, just as banks such as Barclays are looking at Bitcoin as a way to make things even more secure, iGaming sites have done the same.
Indeed, today when you go online you'll now find a myriad of ways to bet with Bitcoin. Thanks to market leaders such as VegasCasino.io you can now load up your Bitcoin wallet, make a simple transfer and enjoy a round of blackjack or enter a virtual Vegas Casino sportsbook in a more secure way.
Bitcoin Reshaping the Virtual World Around Us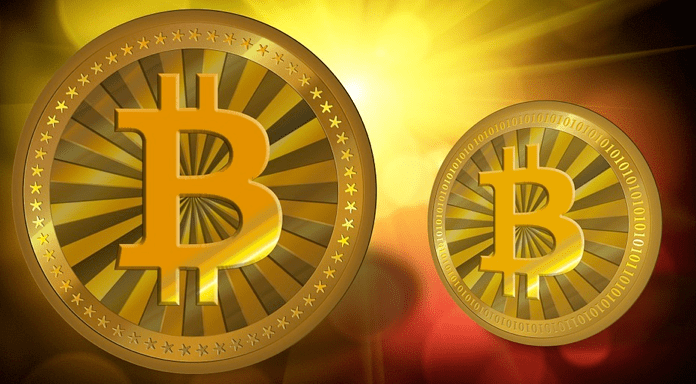 https://pixabay.com/en/bitcoin-money-cash-barter-revenue-224233/
While Vegas Casino itself contains all the expected security features common in the iGaming arena, it's Bitcoin itself that adds an extra layer of security for players.
Thanks to blockchain technology and the way Bitcoins are moved from site-to-site, players actually have more control over their bankroll and that's something every Vegas wannabe appreciates.
Although Bitcoin gambling is still a relatively new concept, it's one that's spreading and as 2016 develops it's likely we'll see more operators adopting Bitcoin technology.
As we all know, technology has the power to change the world and that's exactly what's happening in the iGaming arena.
In fact, it's now happening in a variety of arenas. From banks such as Barclays to software companies like IBM, Bitcoin is slowly reshaping the virtual world area us and it will be interesting to see what other innovations come to live over the next few years.