AI or Artificial Intelligence does work hand-in-hand with machine learning. This is referred to as a program which is capable of imitating human intelligence to reason, act, sense as well as to adapt according to the collection or obtainable data. AI works with machine learning by utilizing algorithms which augment their performance via exposure to more data over time. Industries from all over the world are engaged in adopting modernizations in Artificial Intelligence and Machine Learning and also incorporating them right into their systems.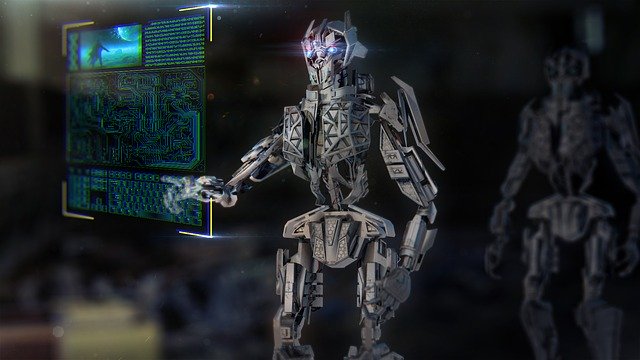 How casinos help in capturing people's data with Artificial Intelligence?
Slot machines and video poker can trail people's play for many decades as they are just electronic games and capable of monitoring rewards, customer behavior, and betting patterns when programmed. However, table games do present an altogether different story. Pit bosses are done with the process of monitoring these games to find out the number of comps that people deserve.
Today, casinos possess chips having embedded RFID technology for handling this process. In place of making assumptions on rewards of casinos similar to pit bosses, these chips track the amount with which people bet. Nonetheless, you need to hand info before you become eligible for receiving rewards. The land-based casinos ask people to connect to their player's club before providing the comps.
What do casinos do with people's information?
Casinos treasure players' data similar to other companies. They utilize the information for developing promotions. Additionally, they use specific email marketing besides tweaking the resort experience. With time, more and more technology companies are springing up for serving this niche. Some businesses that concentrate on casino Artificial Intelligence are as follows:
IKASI – It aids gambling venues to determine low as well as high rollers. After this, casinos can form particular promotions for meeting the gamblers' needs.
DataRobot – DataRobot does specialize in aiding smaller casinos in using Artificial Intelligence without the need for costly proficiency. Their data permits casinos to modify rewards as well as make arrangements to the games for boosting earnings.
Optimove – Optimove serves some biggest corporations involved in gambling and it also aids casinos in using data for improving their marketing efforts.
Similar to Silicon Valley, the industry of gambling does not love to talk about its usage of customer information. However, their efforts revolve around utilizing improved technologies for alluring and retaining gamblers.
What's the deal about casino AI?
With time, the world of gambling has got an edge on players. AI provides them with one more benefit. Players visit a casino with a particular budget or bankroll in mind for playing a game, like Joker123, though AI-based efforts of marketing have the capability of making people bet more than they had actually bargained for. Sometimes, players turn out to be disciplined too and so, they don't get wooed with the advertisements of the casinos. Unfortunately, many players do and would continue to keep on falling for this kind of marketing.
Are casinos bad as Facebook to collect gamblers' data?
Apple, Amazon, Google, and Facebook are some high-profile offenders who harvest your data. Contrarily, casinos have avoided media reports on the collection of data. However, the gaming industry manages to draw more criticism because of problem gambling and only some gamblers get a problem.