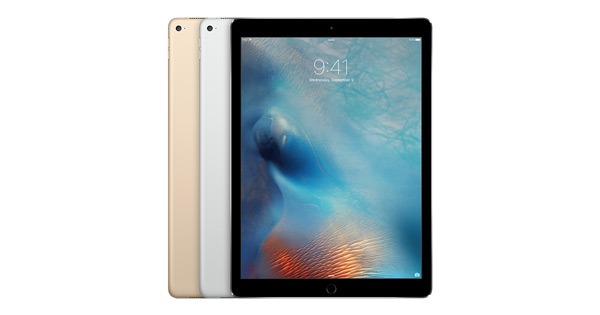 Are you also crazy about the Apple products like rest of the world? If the latest iPad Pro is out of your budget, it is your exclusive chance to win it through our latest contest giveaway.Apple iPad Pro is the perfect amalgamation of a high end tablet and a MacBook Pro. From drafting word documents to using Photoshop and even editing videos, it is the gadget that gets all your work done in no time.
Apple users are completely aware about the quality, functionality and durability of Apple's products. We are giving a one-time opportunity to everyone who cannot afford this $1,178 Apple iPad Pro (128 GB). A simple contest needs to be played in order to win it. This iPad's uses and applications are incredible compared to all other products in its class. Some exciting features of this iPad Pro are –
128 GB storage capacity.
Dual-Core A9X Chip with Quad-Core Graphics.
8 Megapixel Camera for stupendous photography.
4 speakers for awe-inspiring audio quality.
Wifi and Bluetooth compatibility.
10 hours of battery life for extended use.
With participation and regular updating in this contest, you are bound to increase your chances of winning the latest 128 GB iPad Pro. This $1,178 Apple device can be in your complete reach if you actively play the contest. Its features, uses and application will leave you spellbound.
There has never been such a simple giveaway of a high-end Apple product like the IPad Pro ever before. You would not regret taking this "nothing to lose" chance. And the more you play, higher are your chances of winning.
To enter to win a new iPad Pro, simply complete and submit the entry form below by 11:59 pm PST on March 31, 2016. This contest is open to anyone around the world 13 years old or older. Entries can be submitted once per day per email address. The more entries you have, the more your chances of winning. Winners will be randomly chosen. Odds of winning vary based on the number of entries received and can be increased by coming back to enter every day and/or with different email addresses.
WIN this life changing product for your kid and let him reap the benefits of such a high quality electronic gadget.
Happy Winning 🙂