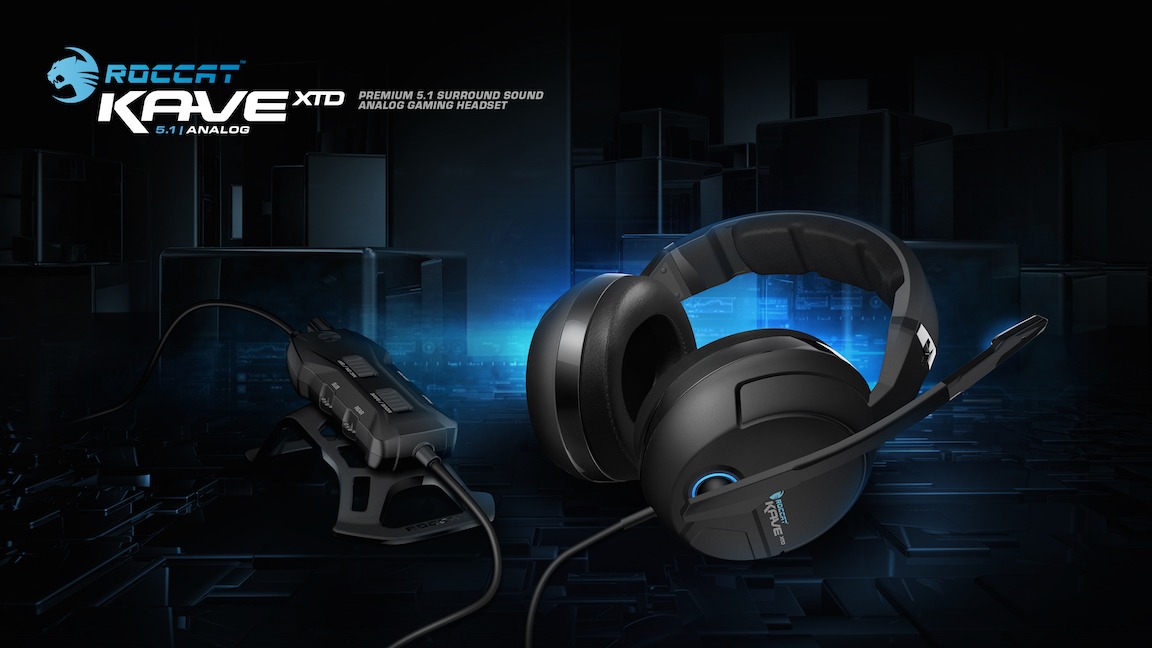 This week, we are giving away one of the best gaming headsets to one of you serious gamers out there.
The Kave XTD 5.1 Analog is the perfect accessory that a gamer would need to live the experience. It is one of the sophisticated headsets ever designed to produce authentic 5.1 surround sound for an unbeatable gaming experience.
It features Zero Noise Technology which means that you will only hear crisp, clean sound coming out of it without interference of noise or other unnecessary signals.   
Its dual mode remote gives you total control over your audio. It can be used as a clip-on to your clothes or can be mounted on the stand, depending on how you want to keep your audio control.
Although a bit large, this lightweight gaming headset is quite comfortable and can be worn for a long period of time thanks to deep, large fabric of the ear cup padding that snugly fit over the ears.
Overall, you will experience a completely new level of absorbing gaming when you put these well-built surround headsets on.
So you want to seize this opportunity to win a fantastic gaming accessory?  Well, there is one thing you need to do. Fill this entry form below, and enter the contest officially.
To enter to win a new Roccat Kave XTD 5.1 Gaming Headset, simply complete and submit the entry form below by 11:59pm PST on August 31, 2015. This contest is open to anyone around the world 13 years old or older. Entries can be submitted once per day per email address. The more entries you have, the more your chances of winning. Winners will be randomly chosen. Odds of winning vary based on the number of entries received and can be increased by coming back to enter every day and/or with different email addresses.
Good luck.