We talk about all the different gaming devices, consoles, and setups, so it makes sense for us to introduce you guys to the 3D Pandora Key Arcade Console Machine. This gaming console will take you back to your childhood and will give you all the nostalgic feelings and at the same time will let you experience how far the gaming world has come with support to the modern games.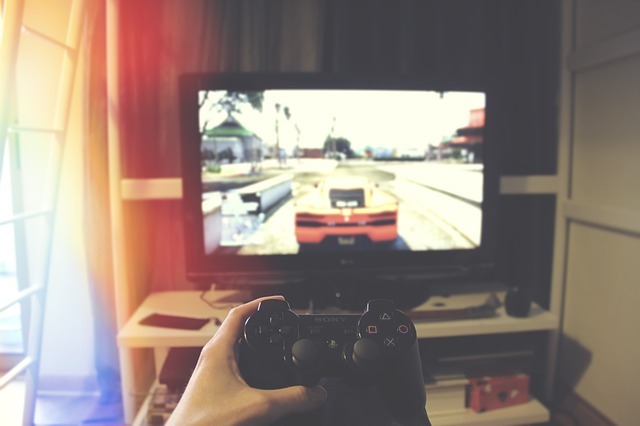 For you to have that experience, we are giving you a chance to win one of the most wonderful 3D gaming consoles out there, the HAAMIIQII 3D Pandora Key 2363 Retro Arcade Game Console. It is compatible with HD TV monitors, projectors, monitors, PCs, laptops, other devices and controllers. So, you get a great experience and a wide range of options.
All you have to do to win this epic 3D pandora key arcade console machine is simply enter the competition below and wait for your name to be announced. That's it. That's how simple it is. First, let's take a look at some of the features that make this 3D pandora key arcade gaming console machine such a highly prized device.
Wide Compatibility: This console machine is widely compatible, the console output is compatible with HD TVs, Monitors, Projectors, etc via HDMI and VGA and has USB connectivity to PCs, laptops, and other devices/PS3 controllers. It also has a 3.5mm AUX audio output for external speakers/amplifier.


Full HD 1920×1080 Video: Because this console is fully compatible with all HD TVs/Monitor screens and Projectors and provides Full HD 1080P via HDMI or VGA – video resolution is 50% greater vertically and nearly 80% greater horizontally than previous 720P Pandora's Box versions.


Support to Add 2D/3D Games: Players can use the TF card or U disk to download more 3D and 2D games. This 3D machine allows you to download and play 2D games as well. The new games will show up in the 3D or 2D game lists and will be added to the recent games list once launched.


Support to Play 4 Players Games: If you are building your gaming den and want to play games with your group then this console machine gives you the flexibility to buy two same units or buy two handle game controllers, connect them, and enjoy playing 4 players games.


Main features:

CPU: Octa-core ARM Cortex – A53 2GHz

GPU: Mail – T830MP4 650MHz 400Mtri/s 2.6Gpix/s

HDMI: 1920*1080 1080P; VGA: 1920*1080 1080P

Internal speaker with volume control.

8 non-slip feet to prevent unwanted movement.

Customizable display, language and game controls.

Pause/Resume game functions.

Specifications of the gaming console:

User Interface: VGA HDMI AUX USB
Now that you know what to expect with this awesome router, let's see what you need to do to win it. Luckily for you, entering this competition is a breeze. You simply have to fill out your details in the fields at the bottom of the page and then send it in. The competition begins on July 1st, 2019 and ends on August 31st, 2019.
You can apply for this contest as many times as you want. However, if you like to send in more than one entry each day, you need to use a separate email address. This competition is only open to those above the age of thirteen. Good luck!