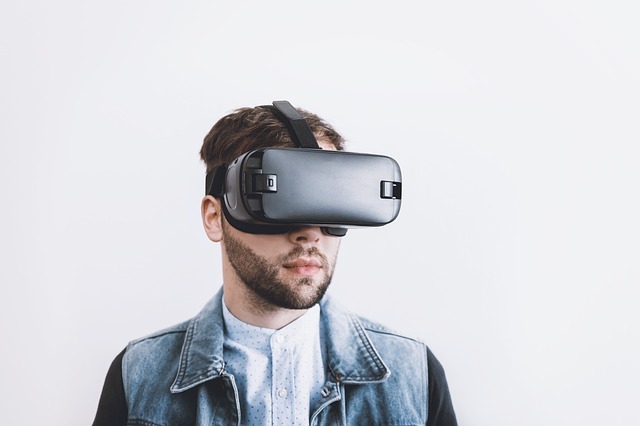 Virtual reality is the next big thing in all elements of entertainment, especially gaming. Of course, to be able to truly enjoy this experience, you will need to have the best possible VR system. Well, this is where the Samsung Gear VR with controller comes in. This set allows you to explore all kinds of new worlds, in different formats. As you can imagine, however, such an amazing product can be a tad bit expensive for most. If you are looking to spare yourself this cost then you have come to the right place. Here, you will be able to win yourself a Samsung Gear VR. First, though, let's discuss some of the features and specs of the product:
The Full Experience: the Gear VR is equipped with an accelerometer, proximity sensor, and a gyro sensor. As a result, you can take playing games and even watching videos to a whole new level. This system will ensure that you have an experience that tantalizes all your senses.
Powered by Oculus: Oculus is at the forefront of VR which is why it is an advantage that this system provides the Gear VR with all kinds of games, blockbuster movies, and a variety of other experiences. What's more, you can enjoy this as either 2D, 3D, or with a 360° viewing angle.
The Controller: the controller allows you to enjoy the VR experience even more. For one thing, it is incredibly intuitive so you will be able to use without any effort at all. For another, the controller creates a more immersive game experience, increasing the feeling of the first-person POV for numerous games.
Social Features: the Samsung Gear VR makes it a lot easier for you to be sociable while you are online. This is because you are able to engage in virtual chats and meet friends in Oculus rooms. As an added benefit, there is also a multiplayer option for many games, ensuring that you can share these moments with others.
Extensive Compatibility: the Gear VR may only be compatible with Samsung devices but there are still quite a few models that work with it. This includes the Galaxy S8, S8+, S9, S9+, and Note 8. The system also works with Galaxy S6, S6 edge, S6 edge+, S7, S7 edge, and Note5.
There are so many exciting features for you to explore which is why this contest is the perfect opportunity for you. Even better, it's very easy to enter. The only thing you need to do is to fill in the fields below and send your submission in. You can send as many submissions as you want, but if you are going to send more than one a day, you will have to use a separate email address. The contest begins on September 1st, 2018 and ends on October 31st, 2018. The only requirement is that you have to be over 13 years old. So go ahead and try your luck!