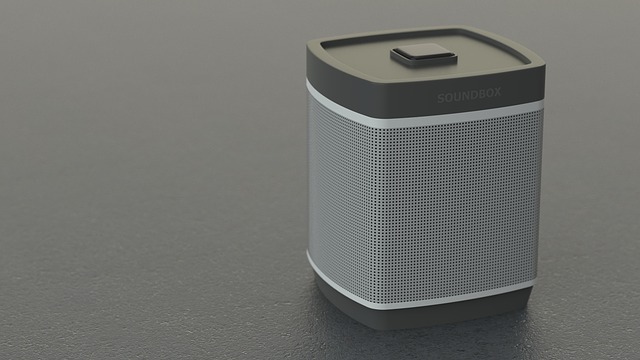 Imagine waking up each morning to heart-thumping bass or listening to best-quality music from anywhere in your home. Imagine never having to mess with wires or find a remote controller for your living room sound system. Bose SoundTouch 20 is that futuristic audio system. It's completely wireless, synched to all the modern devices, and you can get access with your smartphone. By the end of March, you could be the owner of this $350 splendid home audio system!
All you have to do is scroll down below, fill out the form, and hit submit. You will find out in April if you are the newest owner of a Bose SoundTouch 20!
Take a look at the current speakers you own; do they look like a gorgeously designed wireless speaker set is AI-powered capabilities? If not, then you can definitely benefit from owning a Bose SoundTouch 20. This smoothly designed speaker introduces wireless capability to any home.
This is a streaming music player well suited for the new digital era where no one buys CDs. The Bose SoundTouch 20 reliably work on a standard Wi-Fi network to pull music, podcasts, or online radio from the internet. This speaker can download content from more than one source without any issues. Even if the router is 100 feet away, this speaker can stream music files.
Key Features of Bose SoundTouch 20 Series III
The Bose SoundTouch 20 Series III is packed with some pretty neat features. Here is a look at the most important features that will make any audiophile salivate:
Compact speaker, major sound!
Wireless speakers that work with both Bluetooth and Wi-Fi enabled devices
Works seamlessly with apps like Spotify, Amazon music, and stored music files on the phone. It's compatible with dozens of online radio stations as well.
You can listen to podcasts with six presets
OLED time display
The wireless speakers are multi-room, meaning you can place each speaker in a different room without having to drag wires and extension cords around.
Works with Amazon's AI Alexa. The Bose also works with the Echo Dot that. You can interact with the Bose with just voice commands!
The Audio
The Bose SoundTouch 20 has audio quality that will make even the keenest audiophile beam. The playback is warm, as suited for a home. The sound is overall tight, which is a major plus when listening to podcasts or radio. It effectively filters out unwanted noise to clarify spoken audio. It delivers vocals in songs perfectly so you can listen to a highly authentic rendition of your favorite musicians' voice.
Enter to Win
So how does this contest work? You can enter the contest if you are over 13 years of age. To enter, simply fill out the form below using your email address. The contest opens on February 1, 2018, and will conclude at the midnight of March 31, 2018.
You can submit one form per day for one email address. You are welcome to submit multiple forms within 24-hour intervals. The more forms you submit, the higher your chances of winning will be. In April, we will announce who the lucky winner is. Keep your thumbs crosses until then!
Don't miss the deadline for the contest and scroll below to enter now, no waiting!