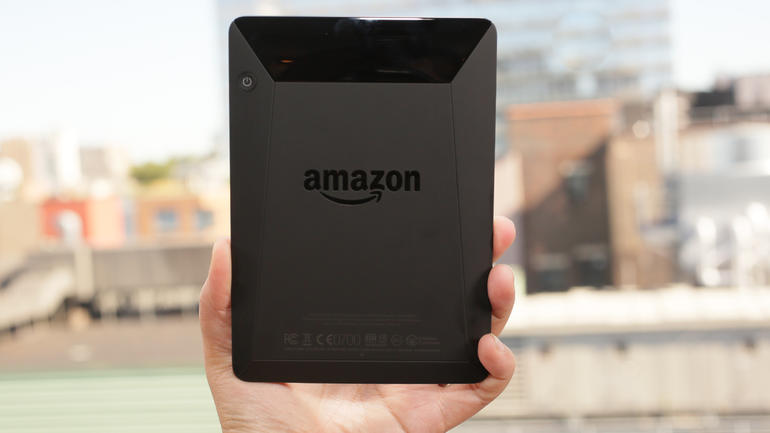 Are you an avid reader? Does travel make your life fulfilling? Enter the Amazon Kindle contest where we are giving away 2 Amazon Kindle Voyage. Please fill your personal details at the end of the page to enter the contest. The more frequently you submit the entry form, higher are your chances of winning the Kindle.
Amazon Kindle is one of the most revolutionary products in the tech arena. Thousands of books, newspapers, and magazines, all in your hands simultaneously was never possible before Amazon Kindle. The latest version of Amazon Kindle i.e. Kindle Voyage which is worth $200is being given away in the contest. It is a haven for readers who love to travel or want all their favorite reads at a single touch. With a high resolution 300 PPI display and Reimagined Page Turns Technology, its sales are growing at an exponential rate.
Winning an Amazon Kindle Voyage would be a dream come true for many. This high-priced Kindle has already sold millions of units all over the globe. It is your exclusive chance to grab the $200 emphatically useful electronic reader for FREE.
The thinnest e-reader from Amazon has a battery that lasts for weeks, not days. Play the contest for winning this splendid Amazon Kindle. Some of its features will leave you spellbound –
Flip pages without moving your finger.
Pick-up where you left off.
Easy text size adjustment.
Effortless translation of the text.
Access to hundreds of free e-books.
To enter to win a new Amazon Kindle Voyage, simply complete and submit the entry form below by 11:59pm PST on March 31, 2016. This contest is open to anyone around the world 13 years old or older. Entries can be submitted once per day per email address. The more entries you have, the more your chances of winning. Winners will be randomly chosen. Odds of winning vary based on the number of entries received and can be increased by coming back to enter every day and/or with different email addresses.
You can also try your luck with other Contest giveaways of latest electronic gadgets.
Happy winning 🙂