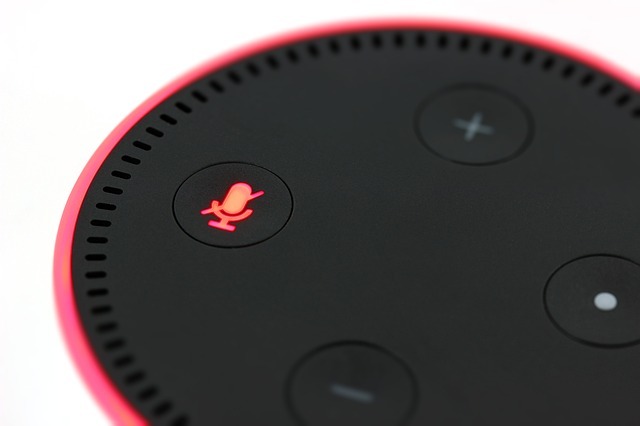 The Amazon Echo has been hailed as the Future! And it can be in your hands, right in your living room quite soon for completely free. The Echo typically retails at around $100 (or 15,000 INR!). You can have your own echo for free by joining our contest. Simply fill out the form at the end of this article to enter and own your Amazon Echo.
What is the Amazon Echo Plus?
The Amazon Echo is a smart home speaker powered by the AI personal assistant Alexa. Amazon Echo Plus is the second generation Echo that comes with better and bigger features.
You can control the Echo Plus entirely with your voice. You can give voice commands to play music, do an online search, make calls, set an alarm, check the news, or to control a another smart home gadget. Alexa would comply and carry out your voice commands.
What makes the Echo Plus stands out from all the previous devices is a cool new feature called a smart hub. Powered by Zigbee, this built-in hub allows you to synch other gadgets with the Echo. Alexa can discover these devices and remotely control each as you vocally instruct.
If it's sounds like something out of a sci-fi movie, it might as well be! You can use the Echo Plus to convert your regular home into a smart home where nothing is ever out of reach. It's just like magic.
New and Improved Features of Amazon Echo Plus
You can use an array of new smart gadgets with the Echo Plus. For example, you can connect a Phillips smart bulb or a TP-Link modem router to the Echo Plus. Then you can give Alexa voice commands like "turn on the lights," or "stream an audiobook" to control these devices without actually even touching them.
Echo Plus is equipped is better speakers than the previous Echo. In fact, the speakers can generate immersive 360° omnidirectional audio, which is even better than immersive surround sound. The audio quality has been remarkably improved so Alexa's voice sounds crisp and clear. Your voice would also sound clear to Alexa so you never have to repeat any voice commands. The speaker also have dynamic bass response to listen to music like you have never before.
The Amazon Echo has seven microphones to ensure accuracy, noise cancellation, and beam-forming technology. The Echo Plus can hear you from just about any direction.
Alexa can work with certain apps to perform tasks. For example, you can get Alexa to order takeout from Zomato or call an Uber driver. In other words, everything is smarter and more convenient.
How Do I Win an Amazon Echo Plus?
It's easy; see the form below? Fill it out and click submit. The content will remain open from May 1, 2018 to June 30, 2018.
To be eligible to win the prize, you have to be 13 years or older. You will also need to provide a valid email address.
You can submit the form as many times as you like. You can submit the form once per day for a single email address. The more forms you submit over several days, the higher your chances would be for winning!
Don't miss out this incredible opportunity to win an Amazon Echo Plus. Start today and double your chances before the deadline.