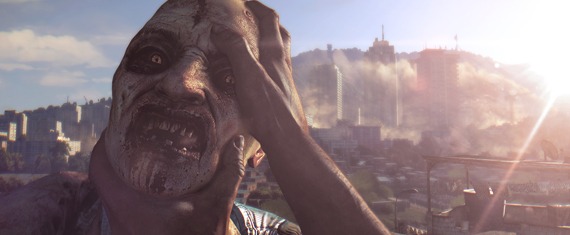 The next-gen conversations may now be quite alive, but their first-person shooter ranks have just gone decidedly (un)dead. Techland and Warner Bros. Interactive today took the wraps off of Dying Light, a first-person survival-horror game with a portentous day-night cycle set in an open world. Dying Light, an action-oriented rather than slow-moving-zombie type game, is currently slated to release in 2014 for Xbox One, PlayStation 4 (PS4), Xbox 360, PS3 and PC.
During the day, players will traverse an expansive urban environment overrun by a vicious outbreak, scavenging the world for supplies and crafting weapons to defend against the growing infected population. At night, the hunter becomes the hunted, as the infected become aggressive and more dangerous. Most frightening are the predators which only appear after sundown. Players must use everything in their power to survive until the morning's first light.
"The next-gen technology allows us to create a truly dynamic open world that features a game-changing day-night cycle," said Paweł Marchewka, CEO of Techland. "Inventive free running mechanics also allow for nearly unrestricted exploration and weapon-crafting to further enhance the action survival experience."
We hope to bring you more information about Dying Light from E3 in a few weeks' time.