The Xbox Kinect is a powerful piece of hardware, with a three-camera setup that's led to a host of unique non-gaming experiments and a handful of great gameplay experiences. Yet with those three cameras pointed straight at the living room, more than a few people have wondered aloud about just how much the all-knowing Microsoft is actually seeing/watching when the Xbox 360 is turned off. After all, just because the green light is off, is the system really asleep?
It's with that (overly paranoid?) question in mind that the Pritect Kinect Sensor Cover has found its way to an Amazon shelf near you. The concept is simple: cover the Kinect's "eyes" with black plastic when you power down the system, thus guaranteeing the Big Brothers up in Redmond can't see a thing. That concept is implemented perfectly with the Pritect Kinect Sensor Cover, but most impressive is how stylishly it all comes together.
There isn't really much to "review," per se, with the Pritect Kinect Sensor Cover other than to say "its thick black plastic snugly wraps the Kinect, almost as if it's a first-party creation, and it definitely blocks the cameras' view." That's what you'd buy it for, and that's what it does. So really, how much more reviewing can one really do for what amounts to a lens cap for your Kinect? As I said, the most impressive aspect is just how flawlessly it's implemented.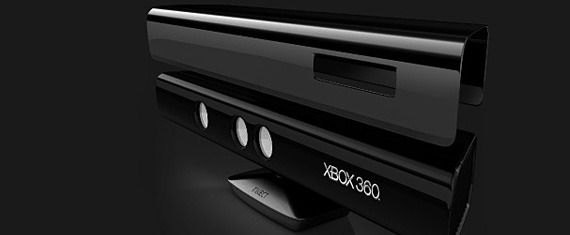 The only other Kinect peripheral we've reviewed, the Nyko Zoom, was a flop by just about every definition, so my inner skeptic was in full bloom when the Pritect arrived. Imagine my pleasant surprise when the Pritect slid smoothly onto the Kinect sensor (unlike the sometimes-clunky snap mechanism of the Zoom) and then looked like a perfect OEM component when installed. Truly, the Pritect looks like a Microsoft-created piece of equipment, and it's unobtrusive enough that you can easily pop it onto your Kinect without fear of visitors noticing right off the bat that you're paranoid about Ballmer and Co. watching your every move.
Personally, I'm not so paranoid that I think the Pritect Kinect Sensor Cover is a must-buy peripheral. Frankly, I think it's a bit overkill. But I've heard enough people ask about whether the cameras are always on that I'm confident there's a market for this product. If you find yourself in that paranoid bunch, then buy the Pritect Kinect Sensor with pride and rest assured that it performs exactly as advertised and looks good doing so.
You can buy the Pritect Kinect Sensor Cover from Amazon using this link: Pritect Kinect Sensor Cover for Xbox 360
.
Score: 9