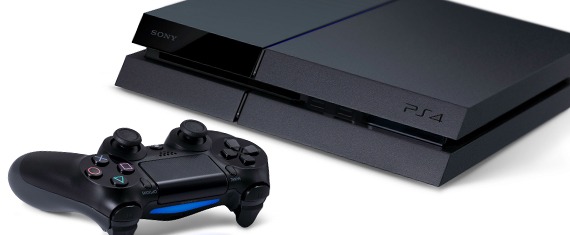 The PS4 release date is now official. Sony Computer Entertainment today at Gamescom announced that the PS4 release date actually isn't a single date worldwide, but a waved approach. The PS4 release date is Nov. 15 in North America, Nov. 29 in Europe and Australia, and Nov. 29 in 10 Latin American countries.
Per Sony's Gamescom announcement, the PS4 European launch will include Australia, Austria, Belgium, Denmark, Finland, France, Germany, Ireland, Italy, Luxembourg, Netherlands, New Zealand, Norway, Poland, Portugal, Russia, Spain, Sweden, Switzerland and the United Kingdom. The PS4 launch in Latin America will include Argentina, Brazil, Chile, Colombia, Costa Rica, El Salvador, Guatemala, Mexico, Panama and Peru.
A total of 15 disc-based games, some first-party and some third-party, will be released between the PS4 release date and December 31. Combined with digital download titles, 33 PS4 games total will be available before the end of the year.
Sony also announcd that the PS4 will support — at launch — Twitch support for gameplay video streaming. Since its launch in 2011, Twitch has earned remarkable popularity worldwide as a live streaming video platform oriented towards video gaming. PS4 users will be able to broadcast their gameplay to their Twitch channel in real-time to gaming fans across the world, by simply hitting DualShock 4 controller's "Share" button.
There are currently more than 180 PS4 games in development, and in addition to these launch titles: Destiny, Diablo III, Mad Max, The Witcher 3, The Divison, Dragon Age, Shadow of the Beast, The Order: 1886, inFamous: Second Son, Rime, Hell Divers, Everybody's Gone to The Rapture, and Resogun.
Sony will pre-install "The PlayRoom" in all PS4 systems. The PlayRoom includes a tutorial session where users will be able to learn how to use various features of DualShock 4 Wireless Controller such as the touch pad and light bar. Those users who also own PlayStation Camera will be able to enjoy content within The PlayRoom that utilizes augmented reality technology such as "AR BOTS" and "PLAY WITH ASOBI" where users can engage with robot type characters displayed on the screen, and "AR HOCKEY," an air hockey game where users can change the shape of the court by moving and rotating the DualShock 4 in different directions.