So much for the next generation of consoles not being about horsepower. For all the speculation about whether the next PlayStation or Xbox would focus strictly on social gaming, gesture-based controls and casual titles, skipping the beefy processing and graphical specs that have carried us for the past two outings, Sony promptly kicked the speculators in the teeth while unveiling the PlayStation 4. The PS4 is a behemoth of technical specs, a more-powerful system than gamers have ever seen. And while the PS4 certainly has its share of social, online and motion controls, the new system's coming-out party highlighted indie developers and hardcore titles alike, planting a stake in the ground as if to say "The PS4's here to stay, and we dare naysayers to find any faults."
That's not to say there aren't any; I had several questions at the end of Sony's PS4 unveiling event, and several items caused me to raise a skeptical eyebrow. But I will say this: Sony just spat in the eye of everyone who doubted that the future of home consoles was anything other than bright. When the PS4 releases in Holiday 2013 (later this year), gamers should have plenty of interesting experiences to look forward to. If only we knew the price — but I suppose Sony has to save something for E3….
Sony certainly came out swinging, spending no less than 15 minutes covering the PS4's system specs and mentioning "teraflops" of processing power no less than twice. The company also pandered to developers of all sizes and allegiances, borrowing a page from Microsoft's original Xbox playbook and showing a much more inclusive side than they've shown in recent years. This was certainly a political ego-stroke, because without third-party support, the console will surely lay idle. However, it also showed a change of course from Sony's PS3 launch, as that console was regularly subjected to chiding for being powerful yet so confusing that the power could never be realized by developers.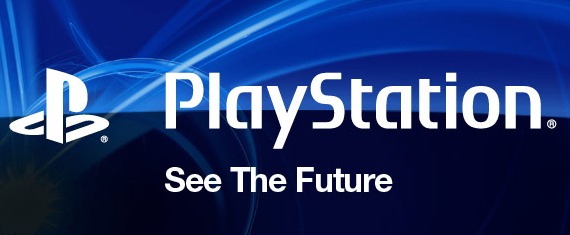 Several technical features really stood out to me during Sony's presentation. First is the ability to play downloadable games while they're still being downloaded. Presumably this will means games download sequentially or chapter by chapter, as it were, much like Netflix videos stream in order and can be watched while still being downloaded. This sort of functionality could be the perfect fix for today's have-it-now gamer, and it's one of those fantastic innovations that makes you wonder why it hasn't been done before.
Second, although we heard at E3 2012 how the PlayStation Vita would enable Wii U controller-like functionality with its "second screen," even on the PS3, I was curious how the PS4 would up the ante. At the event, Sony announced their goal to have every PS4 game playable on the PS Vita via wireless connectivity with the console. I don't mean to pick sides here, but if Nintendo's Wii U sales are already struggling (which they are), an announcement like this from Sony is at least a knock on the door from the mortician, if not one of many nails to come in the coffin.
Third, Sony announced an "instant-on" aspect of the PS4 that allows you to suspend the state of a game, movie or other content by simply turning off the console's power, then instantly resume where you left off the next time you press the power button. No longer will you have to wait for an OS loading sequence or PlayStation title screen; you'll be able to fire up your game immediately. I'd love to have that sort of functionality today on titles like Skyrim….
With that said, this same feature caused me to raise an eyebrow, if for no other reason than as nice as it may seem superficially, it also strikes me as grossly unnecessary. Having an "instant on" option seems overkill even by the have-it-now standards of today's gamers, and there's a part of me that fears the energy implications of such functionality. If the console is basically in an eternal state of pause, isn't the PS4 going to be the biggest power hog this side of the Las Vegas strip? If this thing basically isn't going to turn off, it certainly won't qualify for Energy Star certification, that's for sure, and I wonder what it'll do to the ol' electric bill over the course of an entire console generation.
Sony's insistence on "social" everything also seemed a bit forced, both from a practical standpoint and a marketing standpoint, although they do have some interesting ideas in the hopper for PS4. For instance, Sony touted the console's close integration with Facebook and Ustream for social interactions and notifications, but these seem more like nice bolt-ons than key elements deserving of so much stage time.
Sony's incorporation of Gaikai shows some nice initiative, although again I have some questions. For instance, I'm intrigued by the Spectate functionality, which is possible by pressing the Share button on the DualShock 4 controller to basically "broadcast yourself" to your friends. However, how much watching will I actually want to do vs. actually playing a game? It could be interesting to walk a friend through the tough part of a game, for example, but other than that, I'd much rather play than watch, and I tend to think I'm not alone.
The Gaikai integration will also allow "try it now" demos of virtually any game in the PS4 PlayStation Store library. This is great, but isn't that already something that exists to a certain degree with PlayStation Plus? And although PS3 games won't be playable on PS4 via a game disc, the PlayStation Cloud (via Gaikai) may make the entire library available to play digitally on the PS4. So, would that require paying for digital versions of games I already own?
All things considered, though, those hardware and functionality questions are pretty minor. Which brings us, of course, to the games. Even the beefiest hardware is impotent without good games to play on it, and Sony has some interesting software up its sleeves. I wasn't blown away by anything shown at the PS4 unveiling event, with only two of the half-dozen games shown at the event really piquing my curiosity in a big way. But keep in mind that E3 is just a few months away, so presumably Sony's saving the big fireworks for the annual trade show.
The Killzone Shadow Fall demo looked gorgeous, and it's crucial to note that it was being played live on stage and in real time. Unlike certain previous Killzone demos, this one wasn't a "target video." Drive Club, a team-based racing game from Evolution Studios, also looked beautiful, although racing games generally do look amazing anymore, so I'll need to learn more about the actual gameplay and social mechanics of it all before I really pass judgment.
One of the two games that got me frothing was "Witness," an open-world puzzle game that looks like uniquely compelling. The one thing they're going to have to work very hard on between now and release is keeping the puzzles themselves from becoming tiresome. The demo seemed to rely on one basic type of puzzle for every interaction, and it seemed repetitive after 45 seconds. But, presuming the puzzle elements can stay fresh, Witness could be a fascinating take on the open-world exploration genre.
The second game that really excited me was Capcom's medieval-style / Lord-of-the-Rings-style game tentatively titled Deep Down. The character art, the animations, the dynamic lighting in subterranean environments — everything about this game looks awesome. Plain and simple, I want it now. I sure hope Deep Down is playable at E3, because it has skyrocketed onto my must-have list even after this brief demo on the PS4.
Ubisoft's debut PS4 title, Watchdogs, focuses on the question of "who really controls our world?" During the live gameplay demo, Ubisoft showed a game that looks an awful lot like Ghost Recon in terms of UI, and a lot like Splinter Cell in terms of artwork. Consequently, it seemed a bit old hat to me, even though the seemingly open-world game gives players the ability to interact with (and hack) just about everything by a simple button press. I suppose it's nice to see some original IP, but the gameplay vignette didn't seem all that original, so I'll need to hear more plot information before I get too excited about Watchdogs.
Activision and Bungie showed off Destiny, the studio's first non-Halo game, and it looks like it could be great. Parts of it appeared somewhat derivative of Halo in terms of gameplay mechanics and even some in-game architecture, but Bungie's Halo games were great, so any possible derivation isn't necessarily a bad thing. Online co-op in a sci-fi world created by Bungie — hmm, where have we seen (and loved) that before? Details are still scarce, but this is one I'm hoping to sink my teeth into at E3.
From a sheer "holy crap that's cool" standpoint, the other memorable game for me at Sony's PS4 unviling actually appeared to be a sort of tech demo from Media Molecule, the guys responsible for LittlebigPlanet. Instead of using thumbsticks to create characters and in-game elements, Media Molecule has chosen to use the PlayStation Move controller as a sort of brilliant sculpting tool. In theory this should be infinitely more satisfying and efficient than using thumbsticks, and the visual effects were remarkable. The only problem with their demo: it's going to bring back the full force of the Rock Band and Guitar Hero games. I was kind of hoping we'd passed those franchises by.
Sony showed cajones to unveil the PS4 at a stand-alone event, choosing not to try and steal the show at E3, but to define their own show and make waves in the process. And make waves they certainly did. As much as Sony said the next console generation isn't about hardware specs, they've outfitted the PS4 with hardware specs that would make WOPR blush. They've added new touchscreen functionality and PS Move controller-like functionality to their DualShock 4, and they've got a new stereoscopic camera to capture all those in-game gestures (and perhaps to capture your own likeless in 3D for displaying on your friends' TVs). They've got a full stable of publishers and developers on board — including Blizzard with Diablo 3 — before even laying out their full software plans (presumably at E3). In short, Sony came out swinging with the PS4, and it feels like they've landed a few solid blows. How many, and just how solid, remain to be seen between now and the holiday season, but I'm excited to see it all unfold. E3 can't come soon enough.
– Jonas Allen