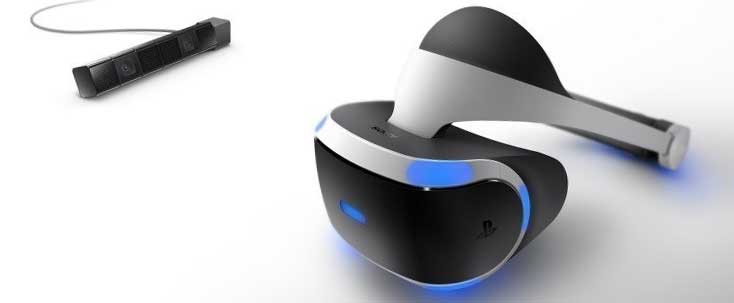 The biggest Game Developers Conference news headline in the show's early going belongs to Sony. On Tuesday the PlayStation 4 maker announced it has made some design changes to Project Morpheus, its PS4 virtual reality headset. Yet more notable was the company's revelation that the Project Morpheus release date will come during the first half of 2016.
The new Project Morpheus prototype, shown above, shows some slight tweaks that have come since the PS4 virtual reality headset made its debut in March 2014. For instance, instead of a 5-inch LCD, the new Morpheus VR headset is equipped with a 5.7-inch OLED display capable of 1920 x RGB x 1080 resolution that expands the field of view and enables low persistence. The new OLED screen also removes motion blur and flicker.
By adopting OLED, Morpheus now supports 120fps output, and is able to render 120 images per second. Furthermore, via a system software update, all PS4 systems will handle native 120fps output when connected to Morpheus. By combining the OLED display's high refresh rate and the power of the PS4 system, Morpheus produces amazingly smooth visuals and achieves the next level of immersion.
The new prototype has also added three more LEDs, for a total of nine, making positional tracking more accurate with PlayStation Camera.
Additional Project Morpheus PS4 design changes include a single band and a quick-release button that makes it easier for players to put it on and take it off. Other components have also been adjusted to make the headset lighter and less cumbersome.
In spite of all these changes, Sony said it's targeting a Project Morpheus release date "as a consumer product" during the first half of 2016. That means that sometime before July 2016, PS4 owners worldwide will be able to get their VR-loving hands on Sony's headset.
Sony has not yet discussed pricing for the Project Morpheus PS4 headset, but it's safe to say it's not going to be a cheap $100 peripheral.