Tora! Tora! Tora! is the kind of movie that only a historical film fan could love. It's not a terrible film by any means, but it's the kind of movie with a pacing aimed more at delivering historical accuracy than being an exciting thrill-a-minute ride. If you're looking for an action-packed very-loose interpretation of the events of Pearl Harbor, than rent Pearl Harbor. If, however, you're looking to see a seminal event in American history from both sides, then Tora! Tora! Tora! is definitely worth watching, and the new Blu-ray special edition is the best way to do it.
Tora! Tora! Tora! follows the events leading up to the attack on Pearl Harbor — from the planning and execution of the attack from the Japanese side, to the political and military ramifications on the US side. In the early parts of the film, you see the Japanese meticulously planning the attack, down to the last detail – including getting around the natural "defenses" provided by the harbor itself. While this is happening, the Americans have cracked the Japanese' code systems, but the US military seems to ignore the direness of the messages they're seeing coming over the wire. As things progress, the attack presented from the perspective of the Japanese diplomats, who realize their declaration of war came after the attack, instead of before, which becomes a strategic and diplomatic disaster for the Japanese.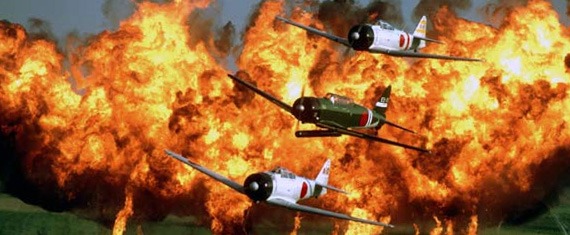 While Tora! Tora! Tora! feels plodding at times, when the action occurs, it's BIG action. For a film shot in 1970, the effects really shine. Huge explosions and realistic effects really shine, especially with the Blu-Ray transfer, which cleans up the colors and sharpens up the overall picture.
The Blu-Ray Collectors Edition of Tora! Tora! Tora! comes in a bookbinder, which contains film production info and overviews of major characters. Along with that, the disk contains the standard commentary tracks, along with documentaries and shorts. All of this, combined with the excellent Blu-ray transfer, make Tora! Tora! Tora! a film worth owning for any fans of historically themed films that aren't Michael Bay remakes.
Score: 8.5
— Ted Brockwood