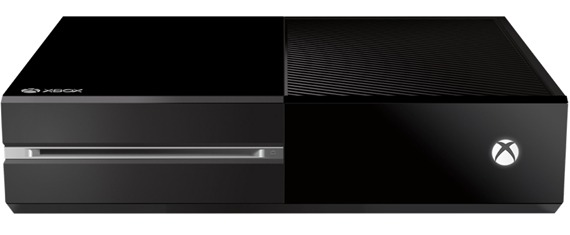 The Xbox One release date is still three months away, but that hasn't kept Microsoft from releasing an official Xbox One unboxing video that shows exactly what consumers will get when they open their next-gen console for the first time. The video, hosted by Microsoft's Larry "Major Nelson" Hryb, was posted to YouTube today.
As with all such clips, the Xbox One unboxing video takes viewers step by step as Major Nelson takes a look at what's included in the retail box. Jealous fans who missed-out on placing an Xbox One Day One Edition pre-order
will be especially rubbed that Hryb is unboxing one of those very units, thus making it unavailable for the buying masses.
The Xbox One box includes the new Kinect sensor on top, followed by an Xbox One wireless controller
, some cables, the Xbox One power supply and a 4K-capable HDMI cable. It's those last two that might cause the most stir among video watchers.
The Xbox platform as a whole, both the original system as well as the Xbox 360, has endured snide remarks about large power supplies. In fact, the jokes got to the point that gamers everywhere started referring to the supply as a "power brick" due to its massive size. The Xbox One power supply, though large, doesn't appear from this Xbox One unboxing video to be as massive as expected. It's particularly surprising considering the processing and graphical power of the Xbox One.
Including a 4K-capable HDMI cable is also interesting, as it shows Microsoft has learned from previous mistakes. With the Xbox 360, Microsoft backed the now-defunct HD-DVD format rather than Blu-ray, whereas Sony backed its Blu-ray format in the PS3. The Xbox One, as you'll see in the video, includes a slot-loading Blu-ray drive. Including a 4K-capable HDMI cable indicates Microsoft is willing to jump on the bandwagon for the up-and-coming TV format rather than stand alone. Check out the video here: