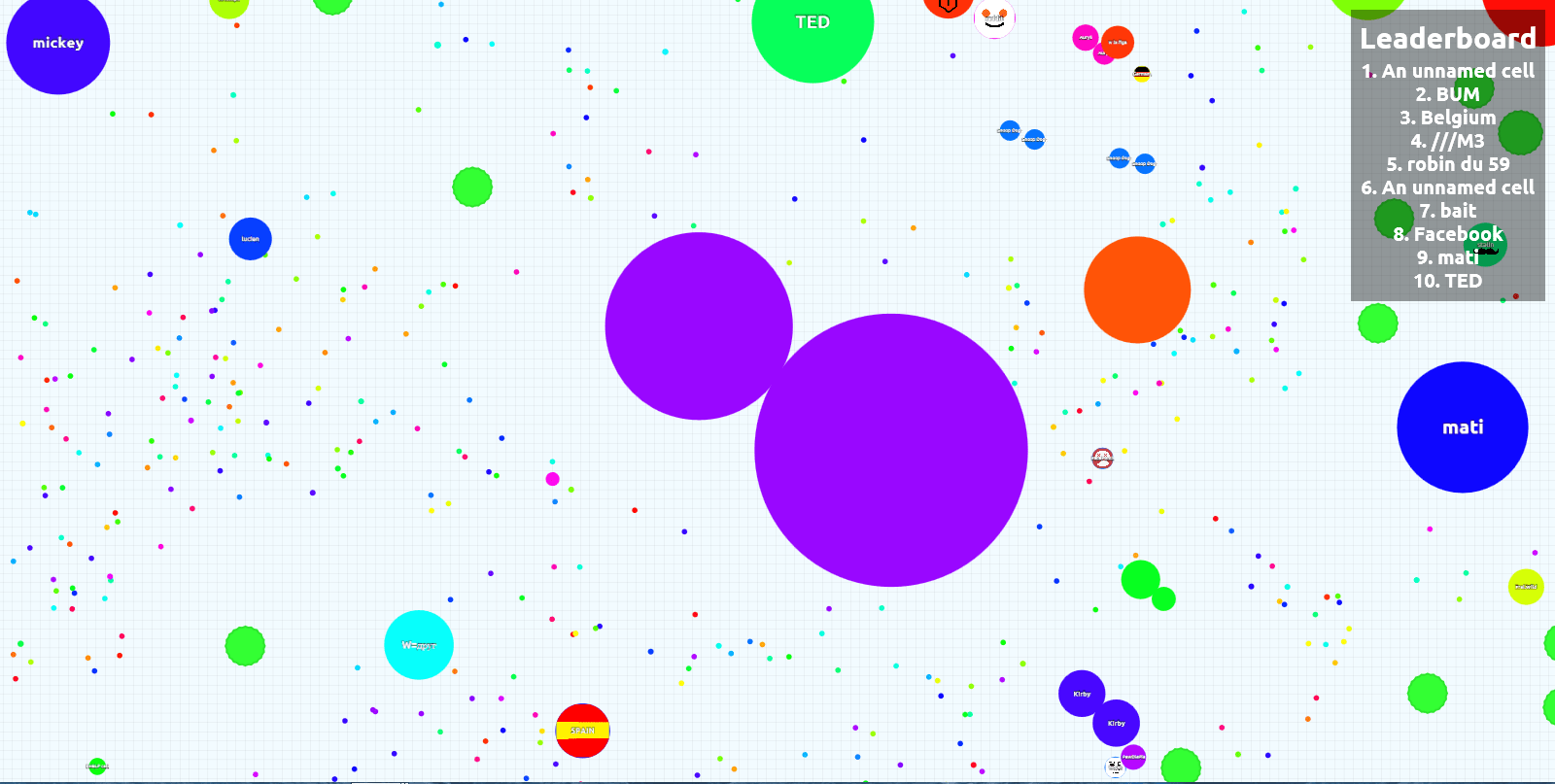 The .io games have recently become huge hits. The 3 most popular ones in the series are Agar.io (the game that started it all!), Slither.io (the Snake version), and Diep.io (the Tank Version).
Of course, it'd be best to start off with the game that started it all, i.e. Agar.io. This is the original one, and as such it is the most "raw" of all of them. The game (just as the others) is played online against other players. For Agar.io, each player gets a little circle that they control and move around the map eating other small circles that no one controls (ala Pac-Man). Eating these small circles will make you grow. Other players are active on the same map, and if they are smaller than you are, then you can consume them, too. Consuming other players will make you grow faster than the non-player circles. The goal of the game is to become the best, to consume everyone, and to become the biggest circle ever created! If you get consumed, yourself, it is game over, and you need to restart as the small circle again.
Diep.io has largely the same mechanics, except that this time, you are a tank, and the method to become bigger is to shoot everyone or everything that is on the map. Everything you destroy adds to your size.
Slither.io is yet another twist; this time, you are a snake and just as in the original Snake game, you start off as a small line that grows longer and longer as you eat more and more. The goal is to become the longest snake around and to be able to eat everyone on the map.
The success of the .io games is no coincidence. Each single one of them is very simple, yet extremely addictive. The games are truly easy to learn but hard to put down. Diep.io, Agar.io and Slither.io have a lot of similarities, but the more you get in to them, the more you will notice that the strategy for each is quite different!